May Pictures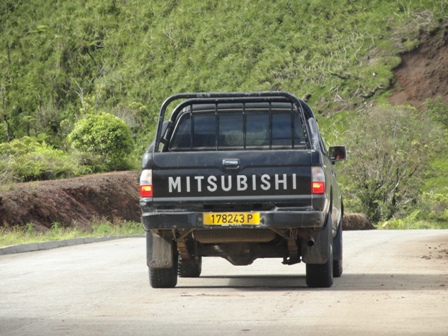 Amigo and Shango rented this 4 wheel drive for a road trip of Nuku Hiva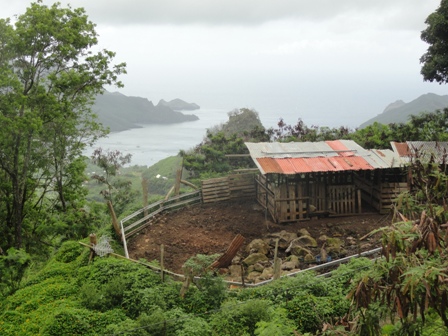 A pig sty with a view to die for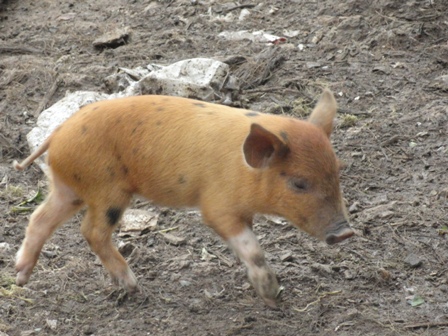 This guy was our favorite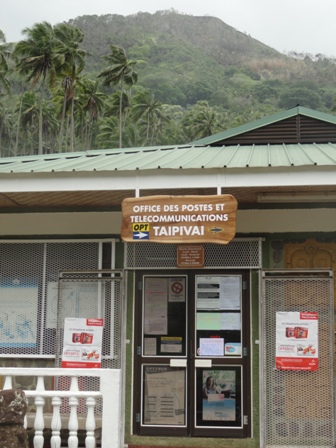 Taipivai is the site of Herman Melville's Typee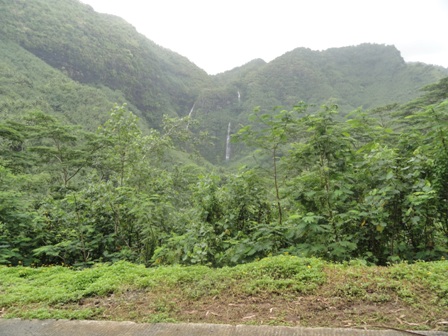 The ridge and waterfall that Melville and Toby crossed
Nuku Hiva Roadside Flora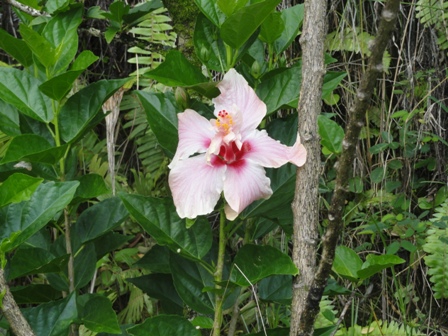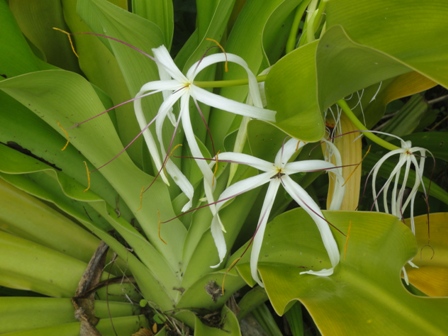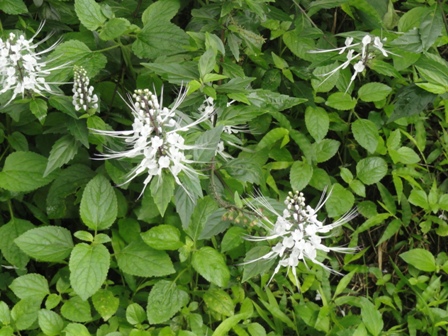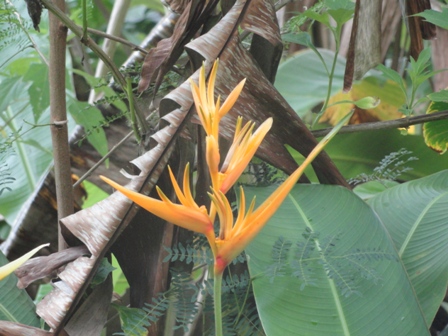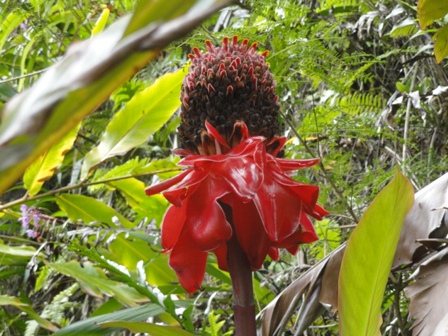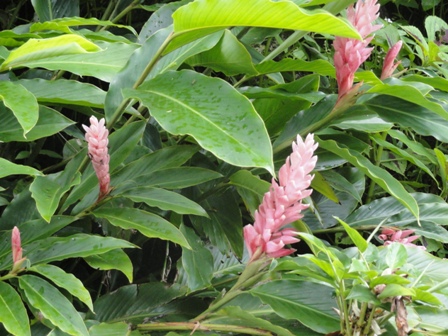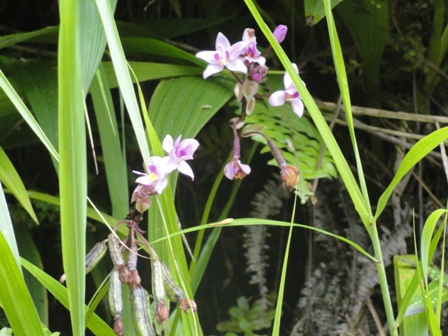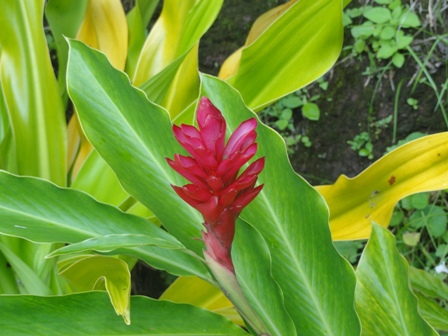 Nuku Hiva Ceremonial Archaeological Site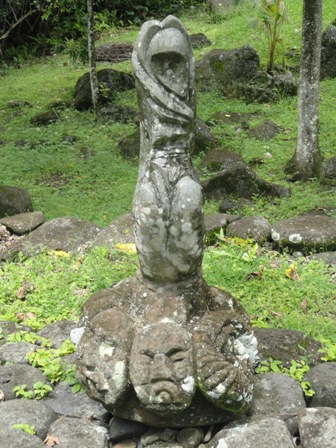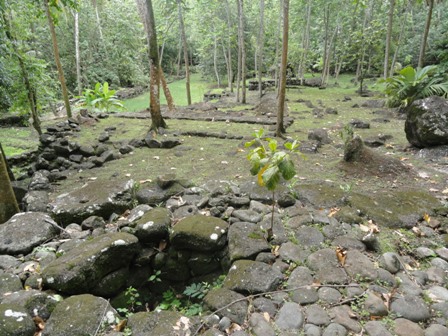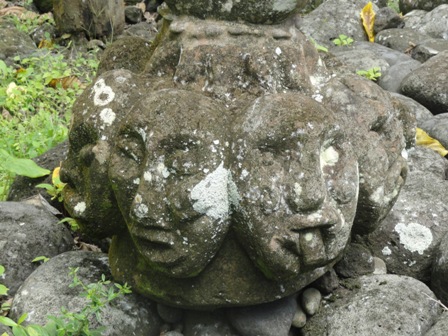 People awaiting to be sacrificed were placed into this holding pit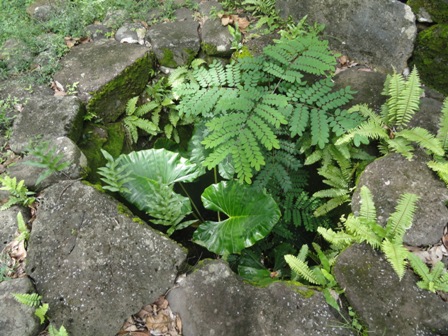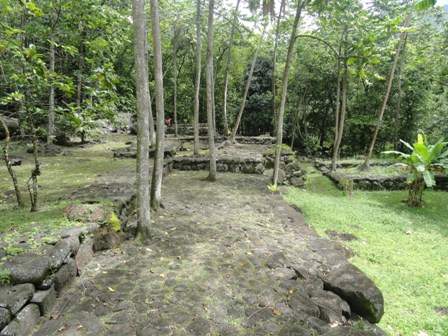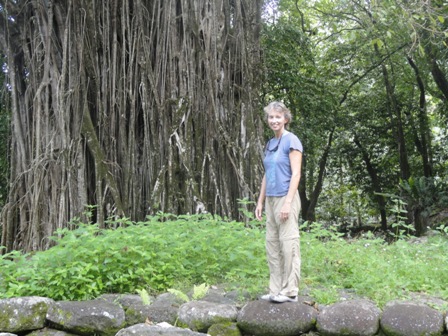 This huge Banyan tree is within the site
Nuku Hiva Fauna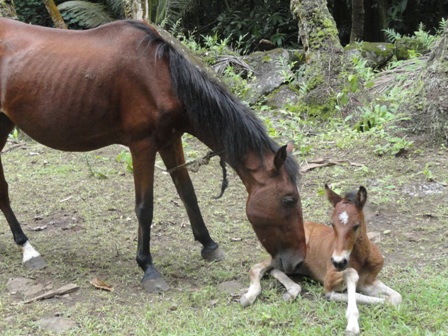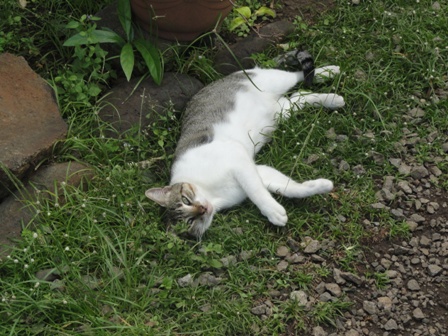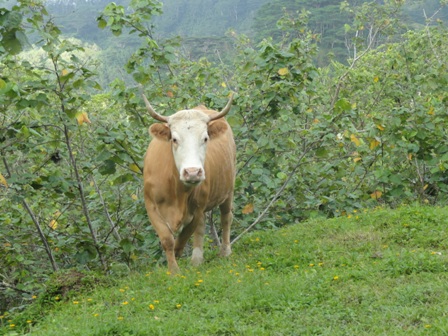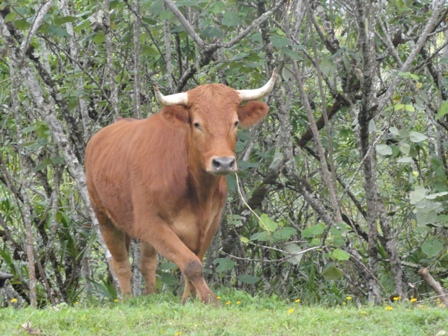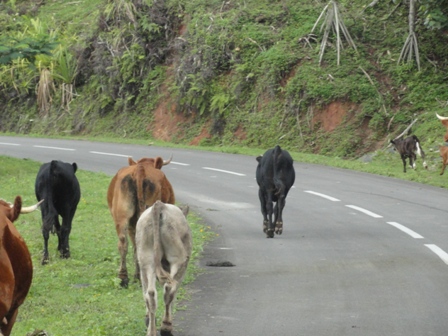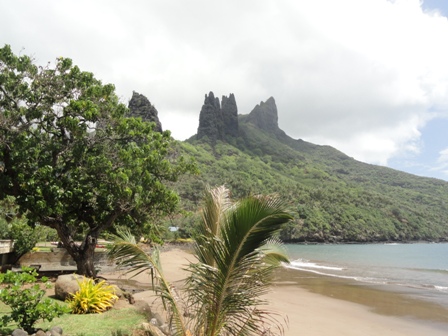 Our luncheon stop at Hatiheu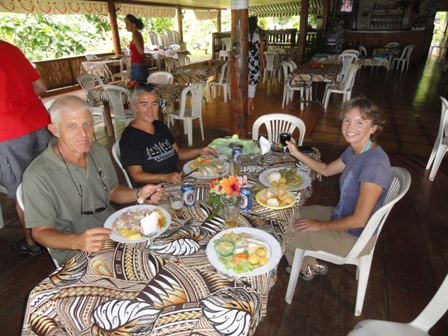 Rene, Helga, Amy at Chez Yvonne's
A very diverse landscape. Harbors, mountains, and interior plains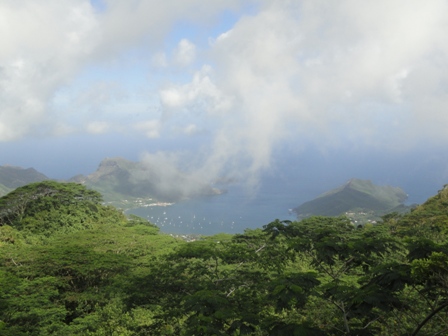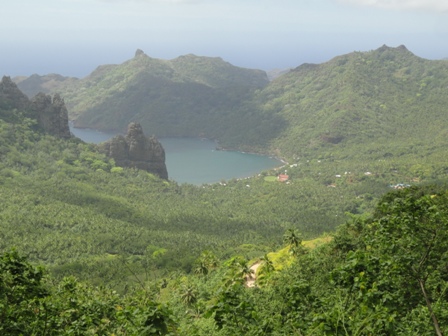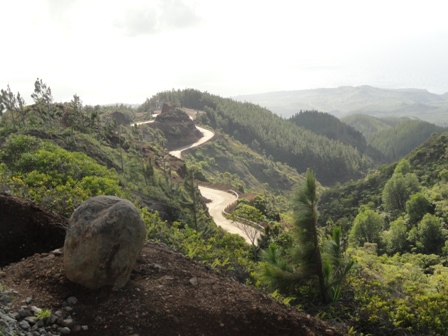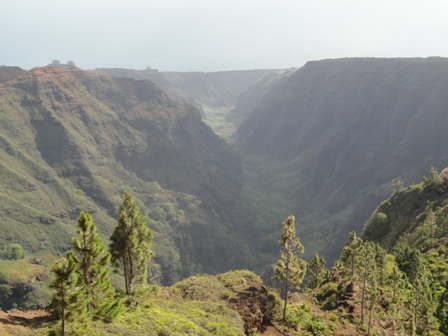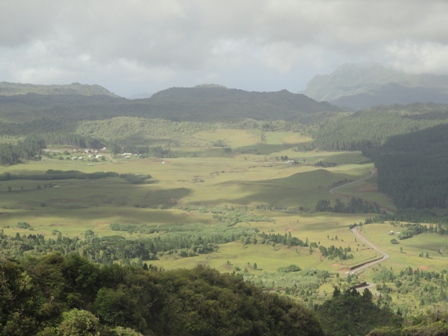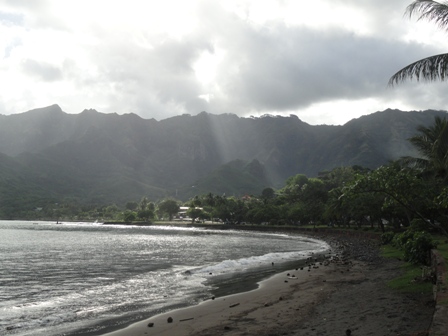 Our last day in Taiohae Bay and ready access to supplies/services/internet probably until Tahiti in 6-8 weeks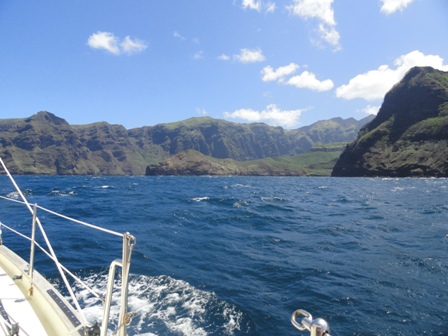 Entrance to Daniel's Bay, Nuku Hiva, site of an early Survivor's episode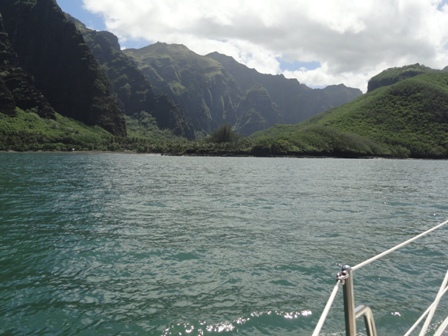 This was probably Team 1's beach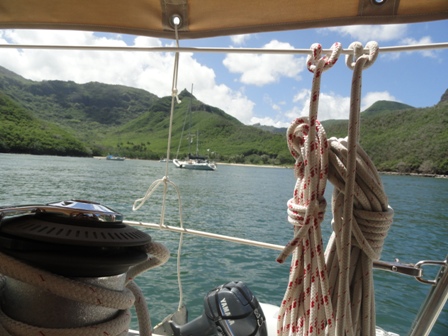 and Team 2's beach....we chose it for it's better light.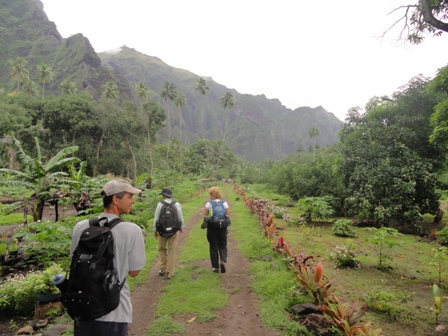 Off to the waterfall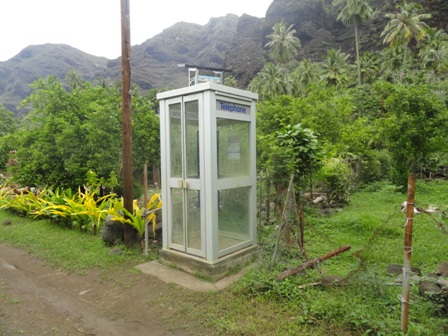 seemed a little out of place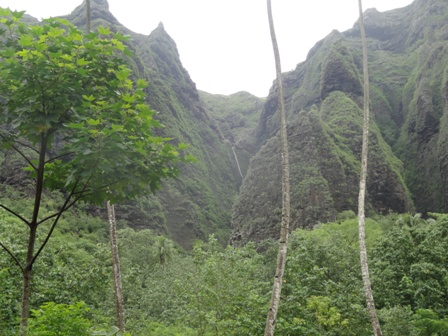 Our first glimpse of the waterfall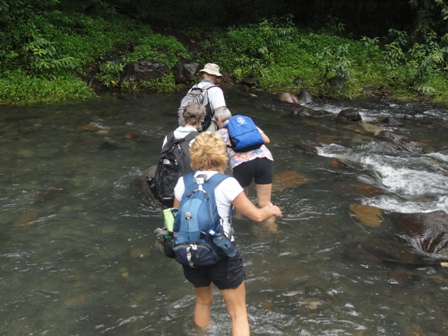 first of four river crossings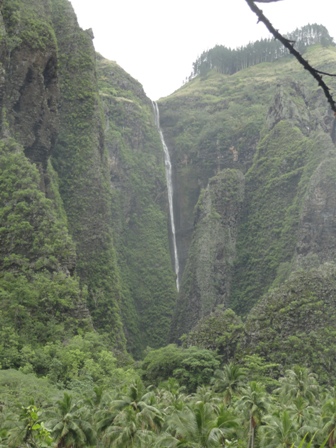 The cruising guide said that Vaipo falls is the third highest waterfall in the world....not sure??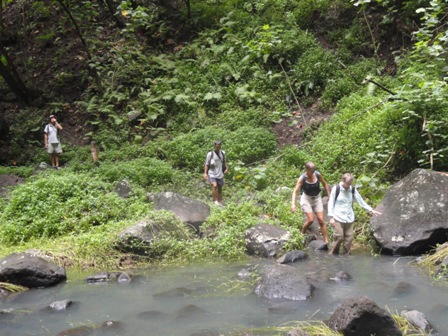 here we go again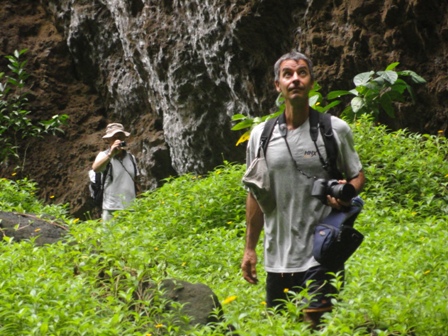 Serge and Rene look interested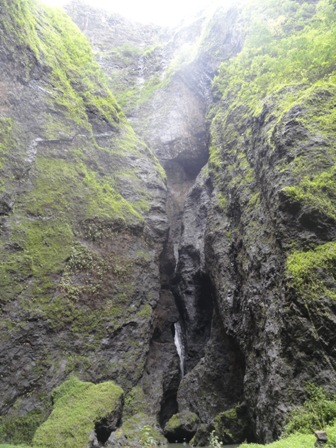 You have to swim/duck under the boulder at the base to get to the waterfall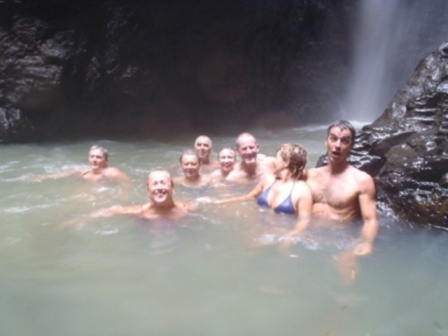 The sound and force of the water was amazing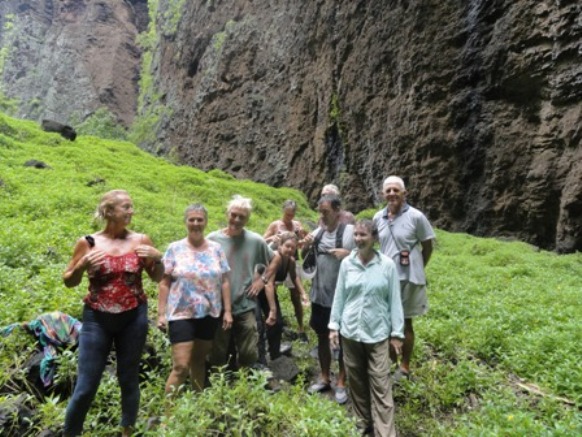 Everyone was exhilarated after the drenching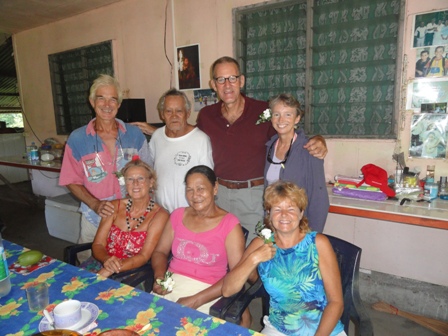 The next day lunch at Monette's with Quicksilver and Spirare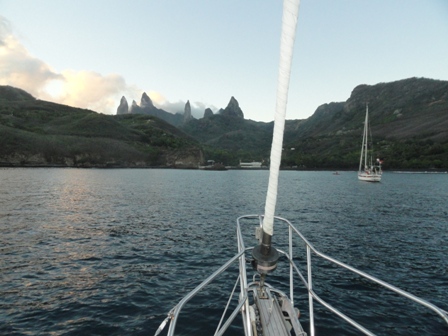 Arriving at our last Marquesan island, Ua Pou. Famous for its seven magnificent basaltic spires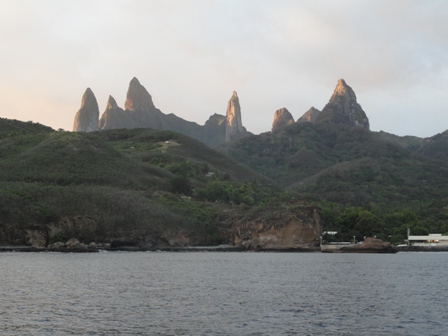 Next morning. Beautiful light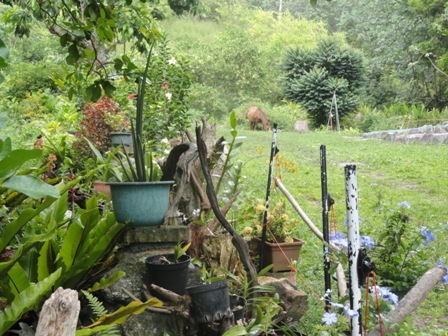 We hiked to Manfred's farm for veggies
Manfred's Farm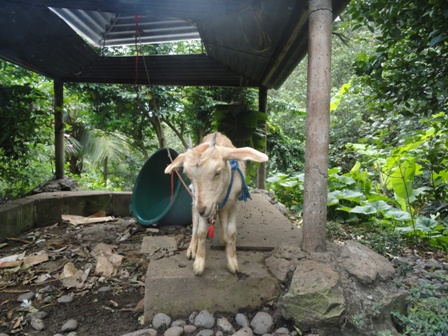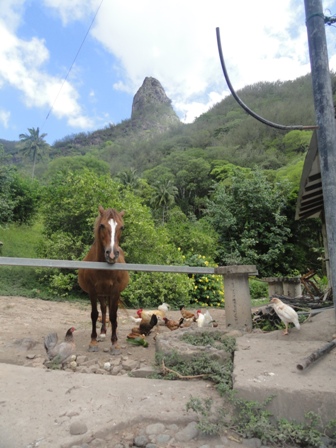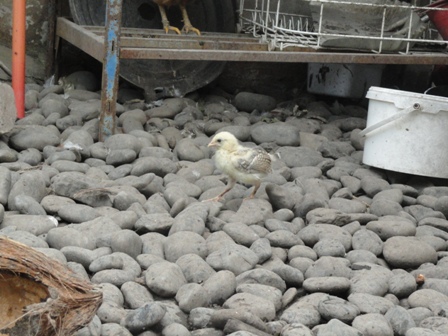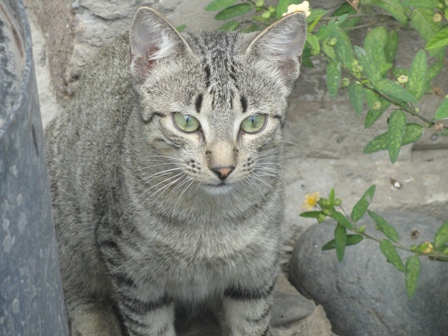 Holding the ladder for Manfred's wife Therese to pick avocados for us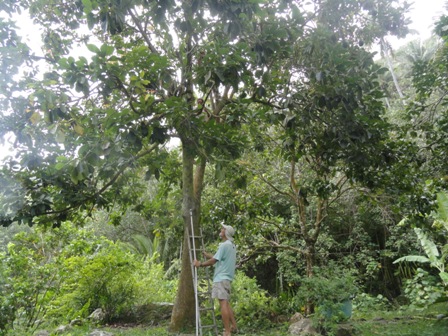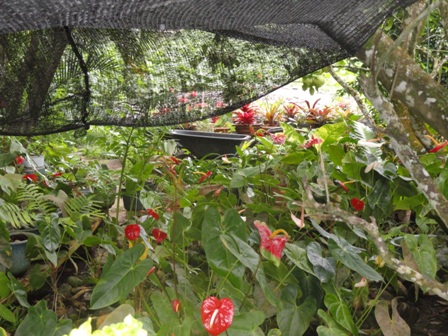 Pretty flower on our walk back to boat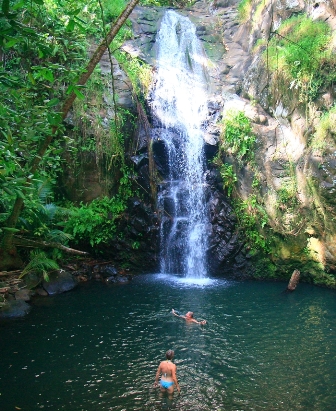 Our last Marquesan waterfall was the best for swimming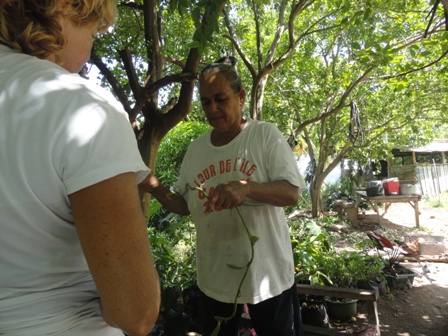 On the way back from the waterfall, Ivonne invited us for lunch.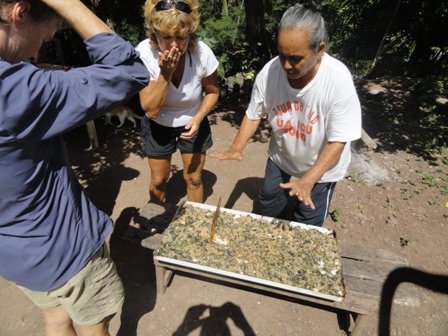 A mixture of coconut and flowers was her amazingly effective bug repellant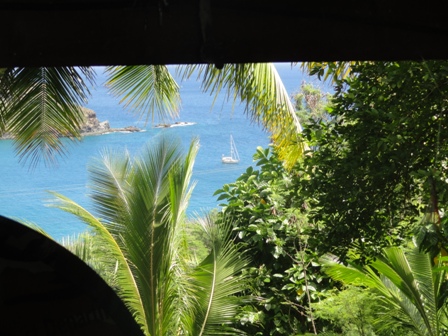 Shango viewed from her kitchen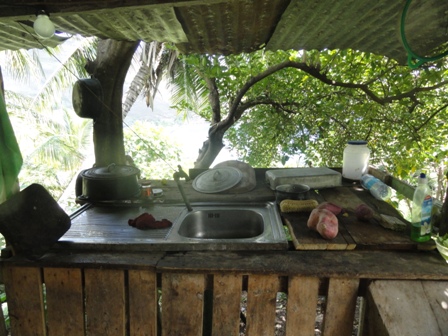 Not a bad view for dish duty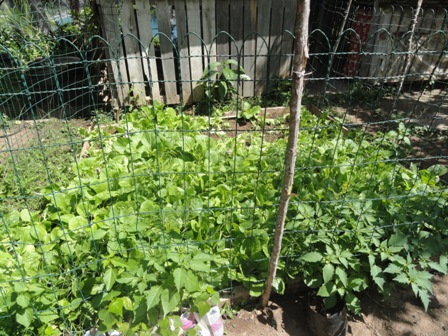 Our first lettuce (Bok Choy actually) since Panama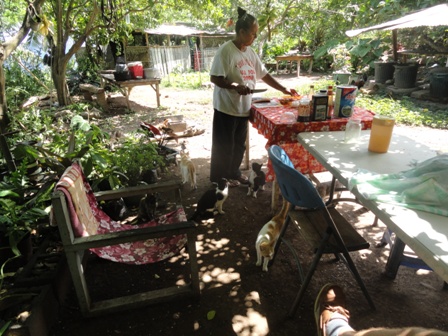 20 cats and 2 dogs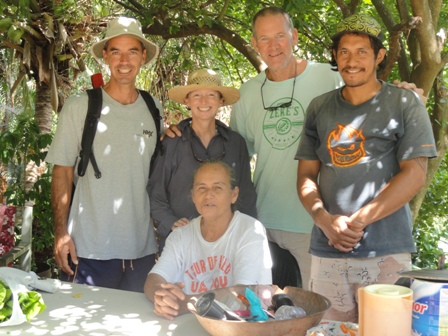 Ivonne and her son, Holler. Amy with her new hat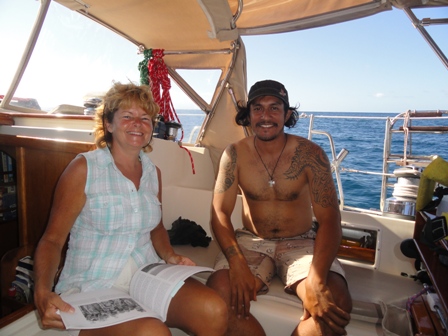 Holler took us fishing a couple days later. At lunch we showed him
the write up about his island in the cruising guide.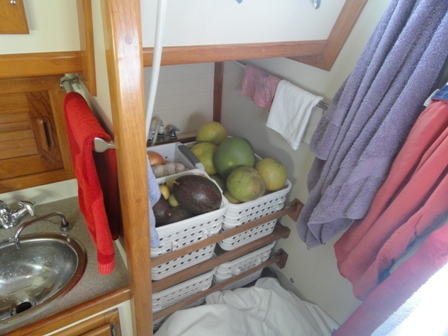 All stocked up with fruits/veggies for our trip to the Tuamotus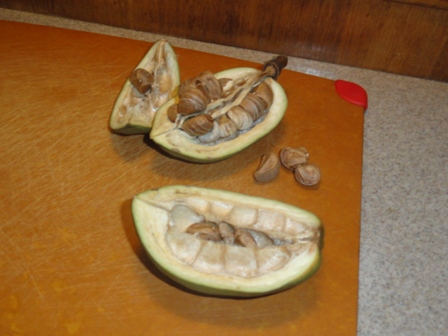 We even got some Macadamia nuts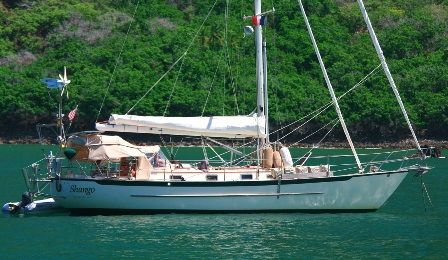 Our last Marquesan anchorage at Ua Pou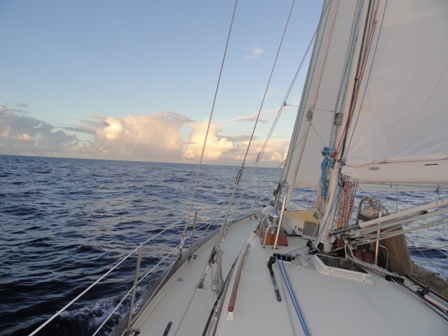 Off to the Tuamotus. Good to be sailing again. Easy passage. Fair winds good weather.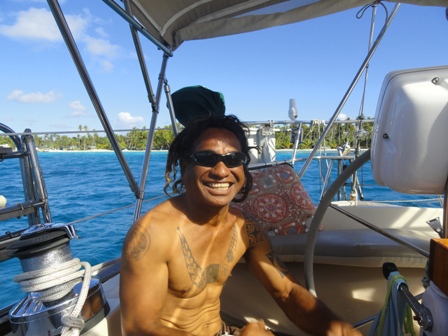 When we arrived in Raroia, Fiu came out to trade with us.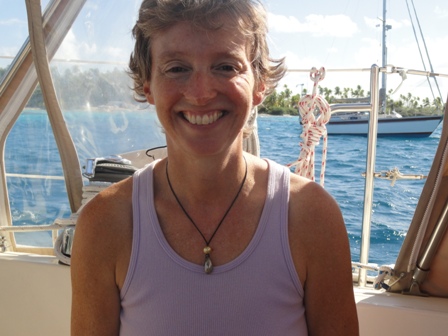 Necklace for Amy. Rum and sunglasses for Fiu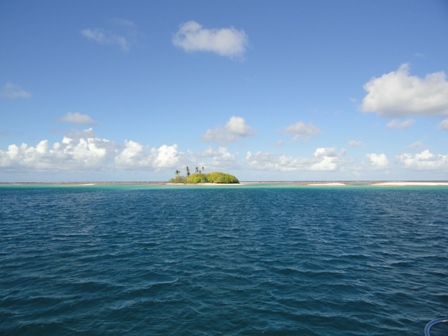 Our first anchorage at Raroia. This spot on the eastern reef is where the Kon Tiki washed ashore.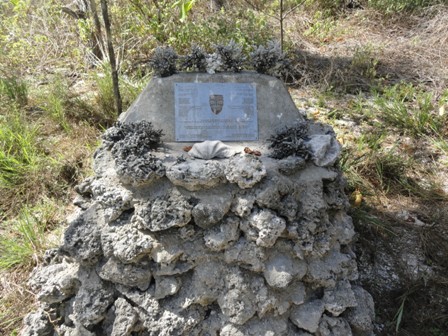 Kon Tiki Memorial.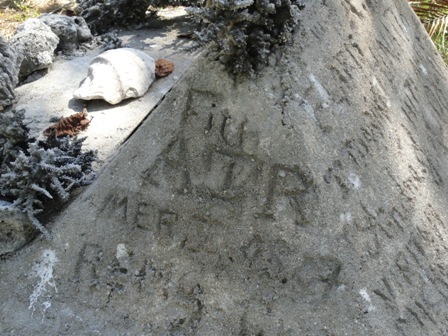 Fiu must have been part of the plaque's building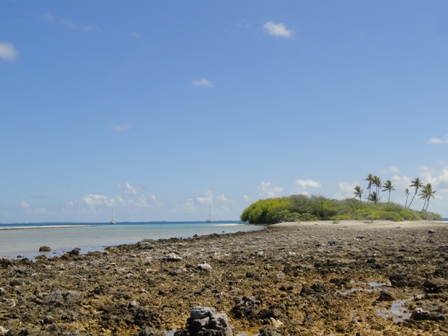 Shango and Amigo. Looking from the reef back toward town 6 miles across the atoll.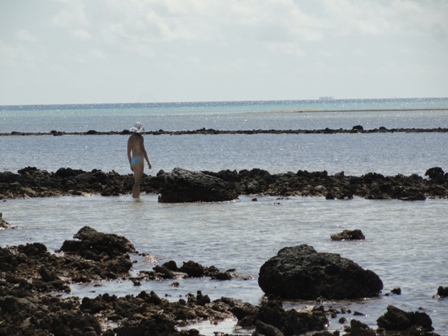 A little reef combing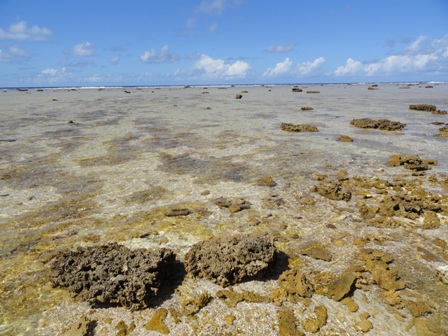 It's a big reef at low tide. Looking east.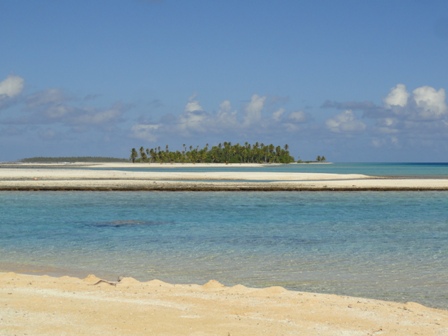 Looking south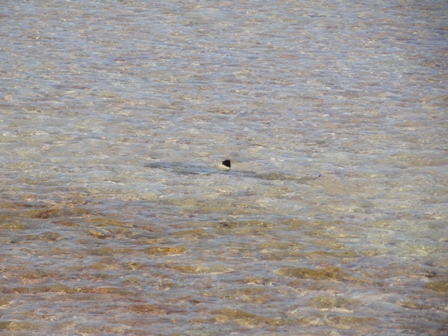 Black tip sharks strolling reef for lunch
Home Pacific Logs June Pictures