December Pictures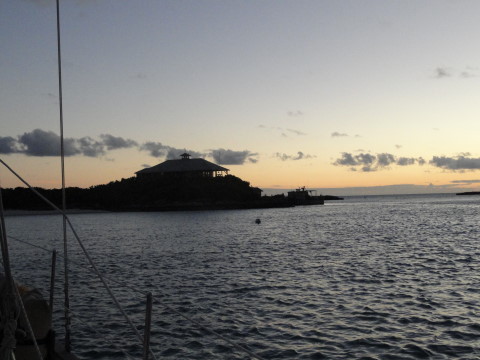 Warderick Wells Park, Northern Exumas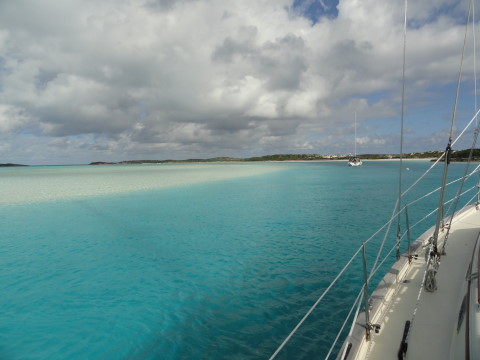 Warderick Wells Anchorage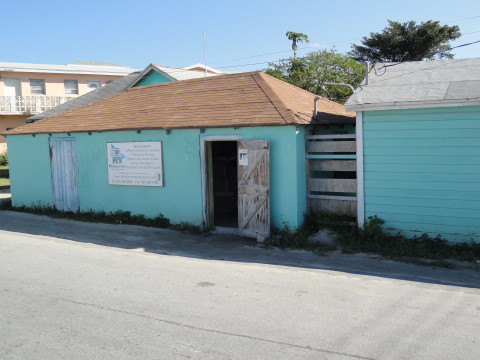 Georgetown Internet cafe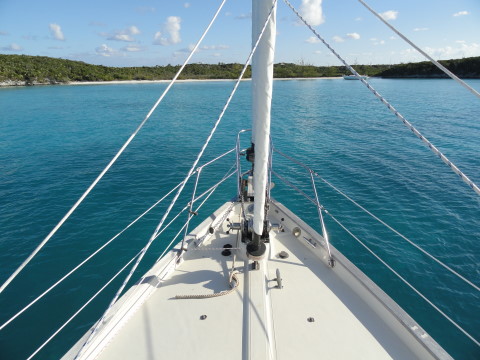 Honeymoon Beach Georgetown. The "Newburyport Anchorage"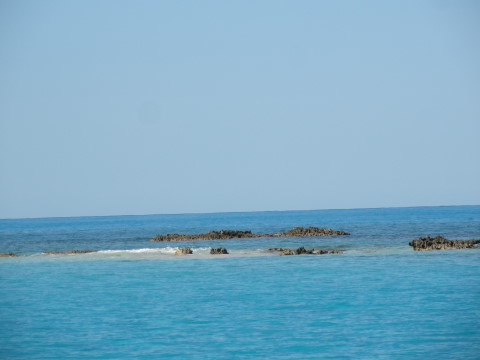 Hog Cay anchorage, Long island. A little coral protection from west wind.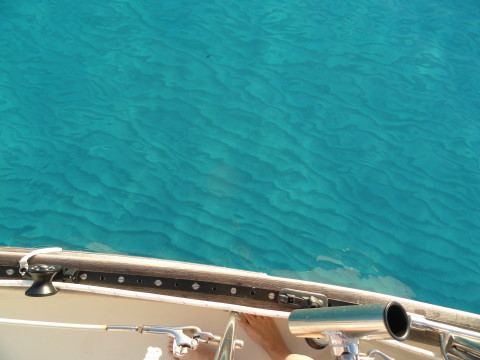 Very clear water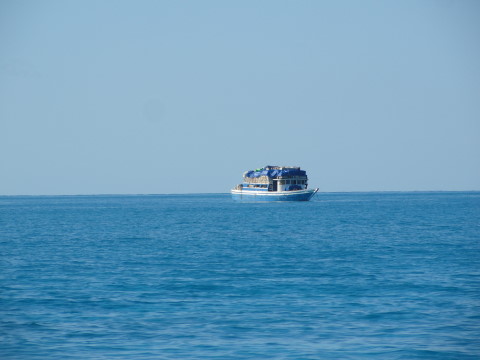 Very strange craft next to Hog Cay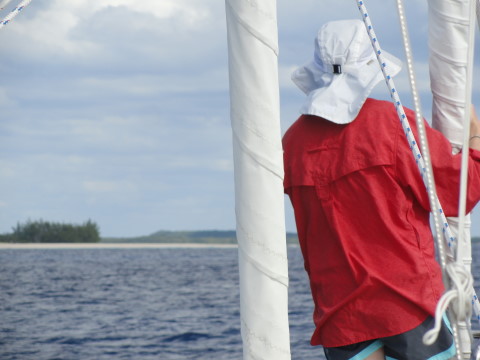 Heading along Rum Cay shoreline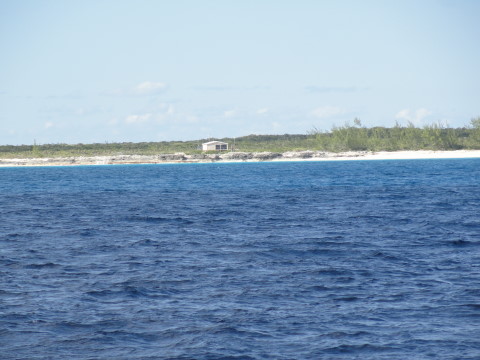 American couple's house all by itself on Rum Cay. It was a major effort to get material to and then build.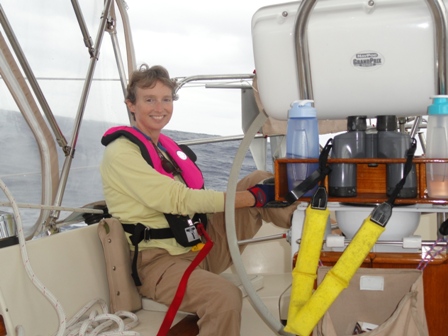 Amy all set for our passage from Rum to Great Inagua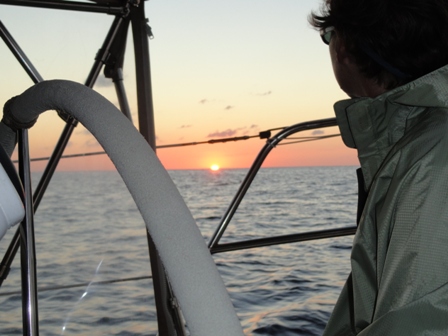 First night's sunset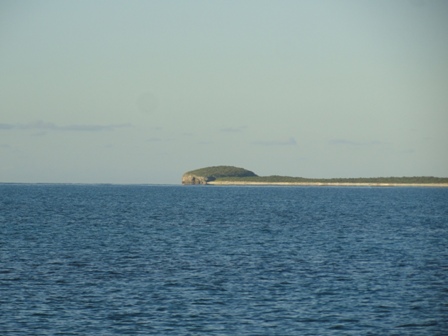 Entering Lantern Head Bay on Great Inagua. A reef enclosed anchorage. One of our favorite places in the Bahamas.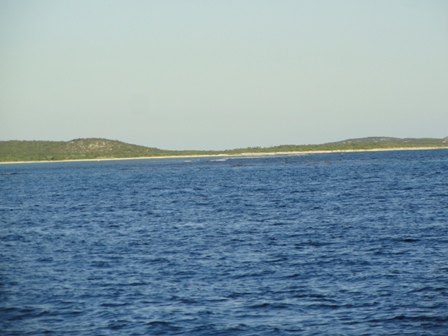 Very calm day so the reef is barely visible as we pass through....not always this calm!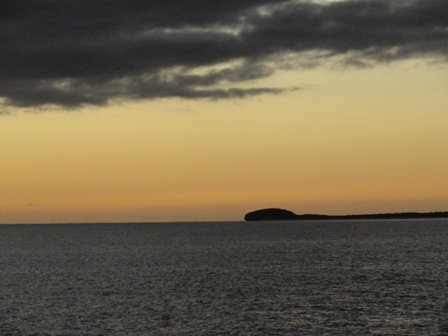 Cocktail hour view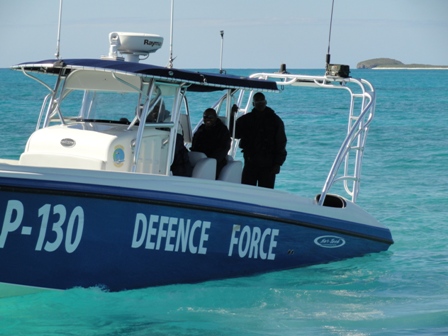 We always seem to be visited when we are here since Haiti and Cuba are both about 60 miles away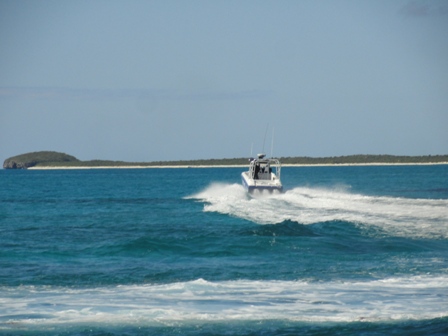 We had a pleasant chat with the guys and they gave us a speed show on their departure.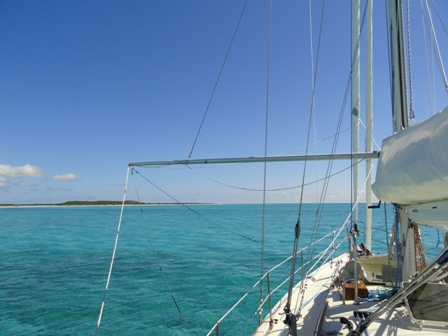 Getting my whisker pole guys set up correctly before our downwind run to Columbia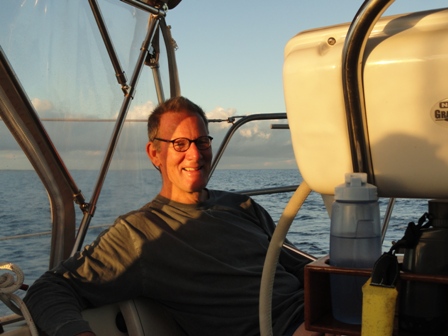 Our first night on our way to Columbia. Everyone seems relaxed.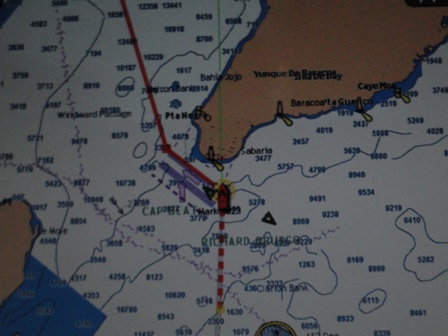 1:00 am passing through the Windward Passage. Cuba to the right. Haiti to the left. Shango is the red icon. The two green icons are freighters going through the shipping channels. AIS makes everything so much easier.
After all the years of poor US/Cuban relations we both half expected a Cuban gunboat to appear at any time during our transit!
We actually considered turning off AIS so Shango would not be visible quite so easily. How's that for American paranoia.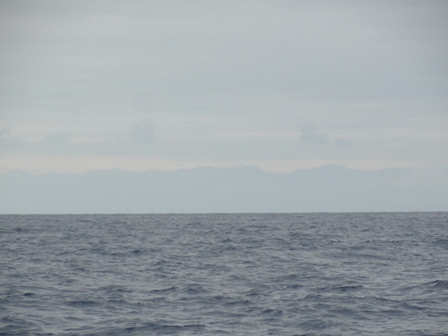 Our view of Cuba the next morning. Still no gunboats and very pretty from afar. Would love to visit this south coast sometime.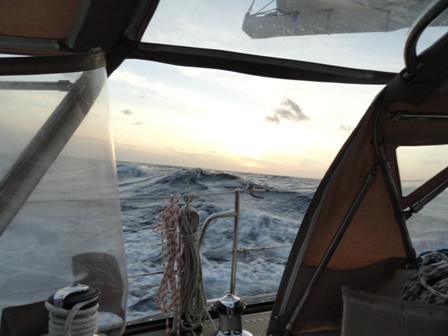 Day two the wind began to fill in as predicted. The rest of the trip was a downwind sleigh ride.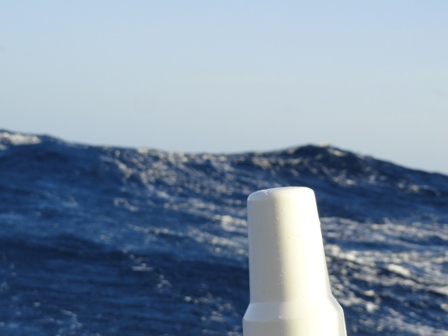 The swells became more consistent as we moved away from the Windward Passage.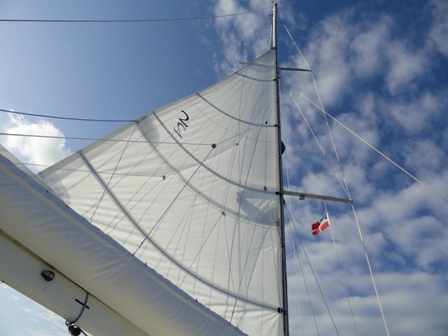 Double reefed main most all the way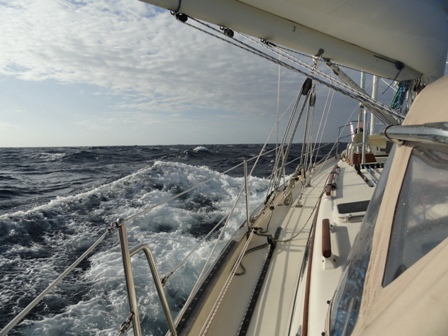 We eventually just went to our main alone for a little simpler ride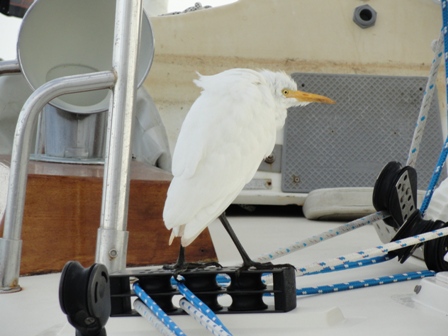 Lurch stayed with us for a couple days. I assume he felt we were heading in the right direction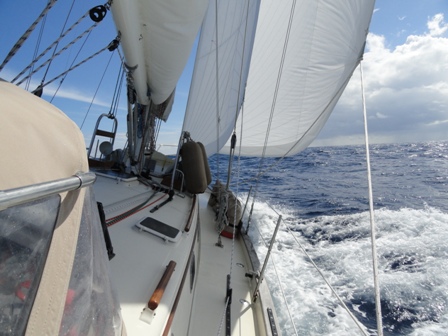 As we approached the Columbian coast, the wind lightened and also put us on a close reach. A nice change. No more rocking and rolling.
We decided to celebrate with a shower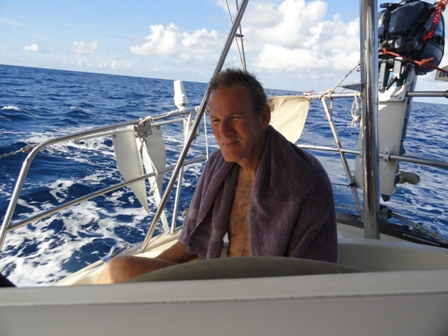 The shower was apparently more of a treat for Amy than me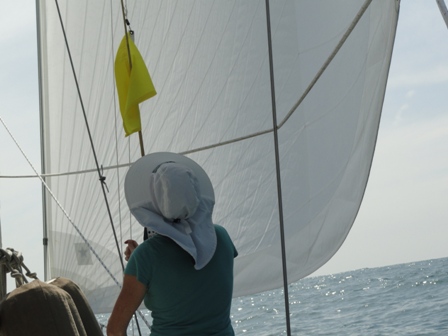 Amy is a stickler for maritime customs, and immigration rules. The Q flag goes up 5 miles out.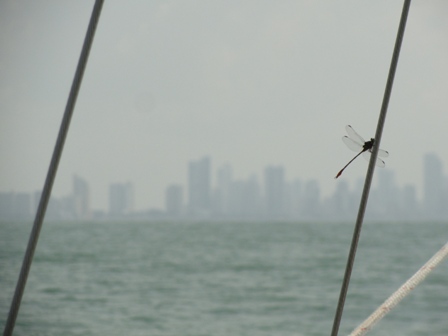 Cartagena and our first Columbian visitor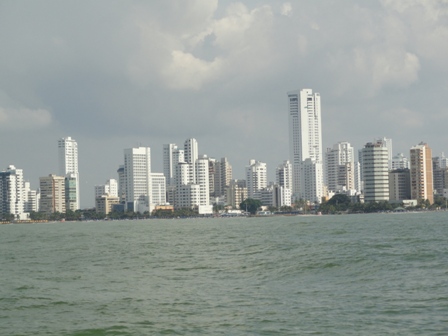 Not so sleepy Cartagena. The Boca Grande section had a Miami South Beach feel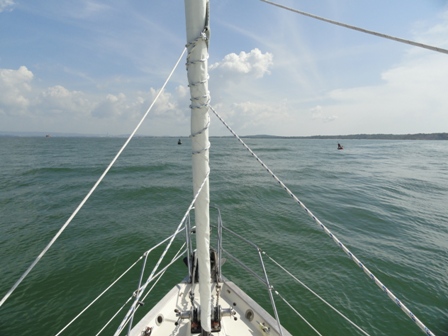 The Spanish built a two mile sub surface wall closing the harbor to enemies. The only passage is between these 2 buoys with 8 feet at low. Further south a more modern entrance allows the many passenger ships and freighters to enter safely.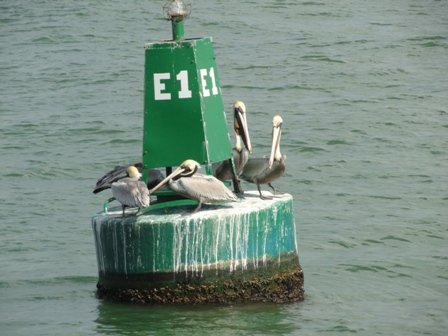 Our final waypoint at the wall entrance. 700 miles or so in 5 days. Relatively speedy and safe passage.
These guys allowed us through without much of a fuss.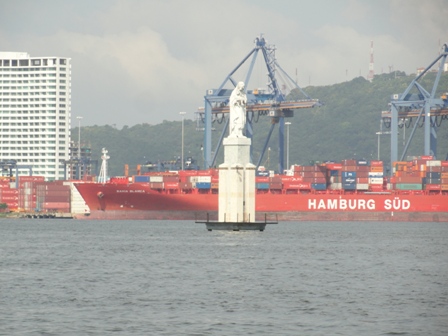 I guess this is Cartagena's version of the Statue of Liberty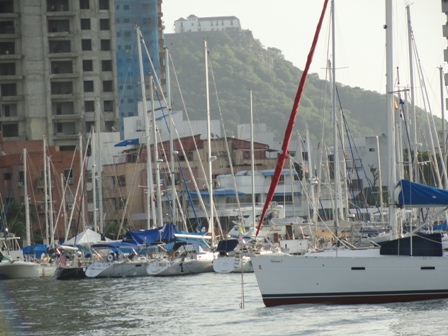 Our anchorage at Club Nautico. The Popa monastary on the hill overlooking the city. Nothing like a good view to help with meditation.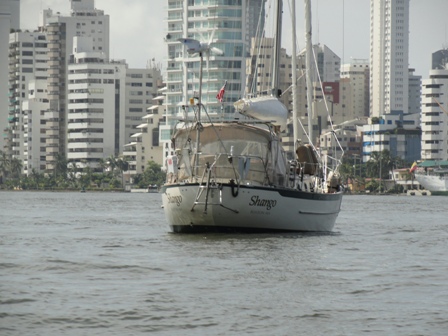 The view across the harbor to Boca Grande, the South Beach look a like.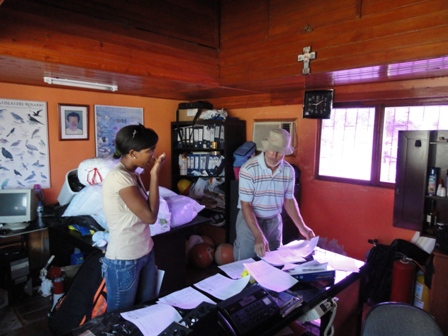 John, the Club Nautico manager, and Paola our customs agent, get us checked in. The pair could not be more helpful and pleasant. A very friendly and comfortable place for our Columbian stay. We plan to leave Shango at the dock here while we go for our road trip inland to Medellin for XMAS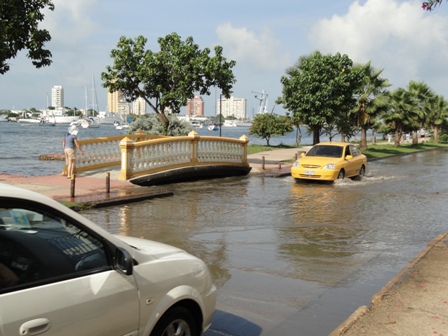 Off for our first city tour, Amy at the bridge. Apparently the city planners in the 1600's forgot about the twice daily high tide when they built the roads. Quite surprising.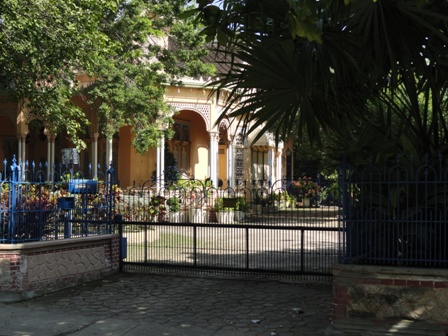 Now a safe city, all the houses, fancy and simple, have security fences. The last ten years or so have seen great security improvements. The murder and crime rate has been reduced by 1/2 in the last ten years.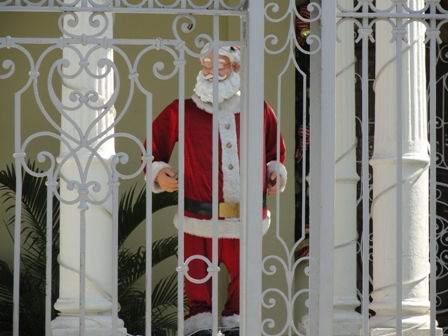 Santa's still not taking any chances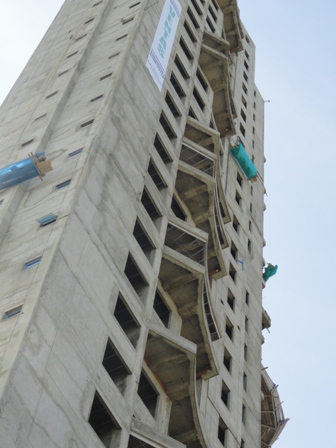 Building, building, up and up. Seemed at first glance to be much more construction than in the States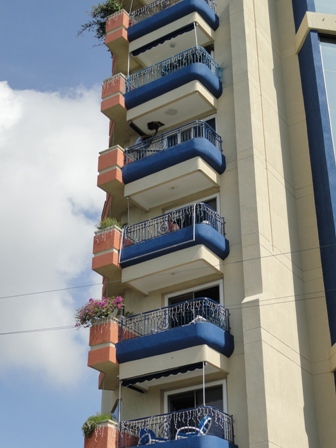 Attractive, modern condos abound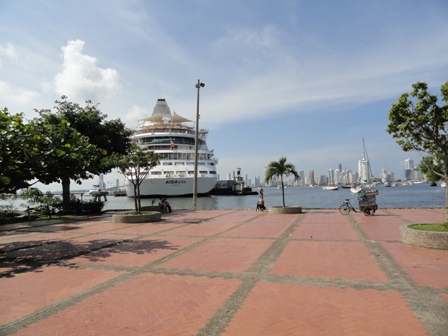 The passenger liners docked right next to Club Nautico. Constant stream of liners coming and going.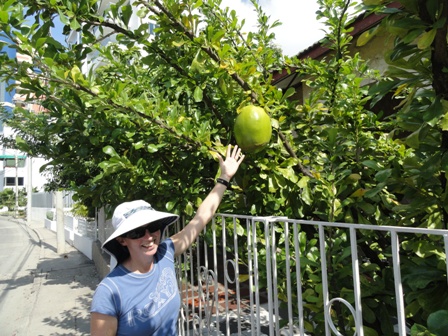 Not bad for December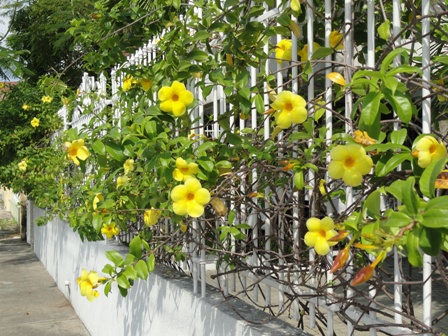 Bet our garden in Newburyport looks much different on this day.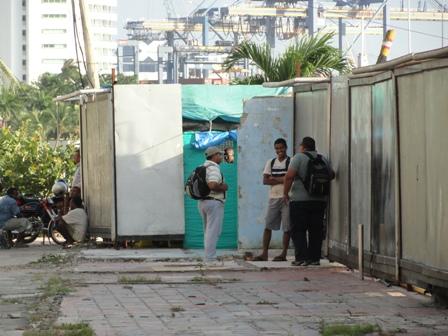 Return to our luxurious "yacht club," Club Nautico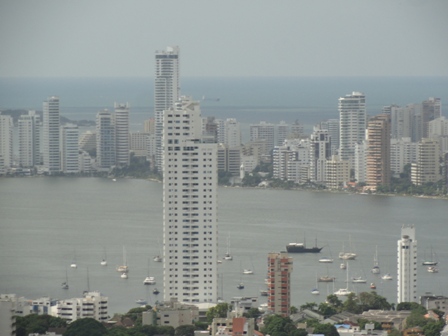 Club Nautico mooring field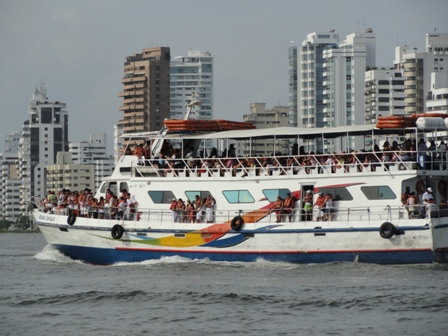 Constant stream of tour boats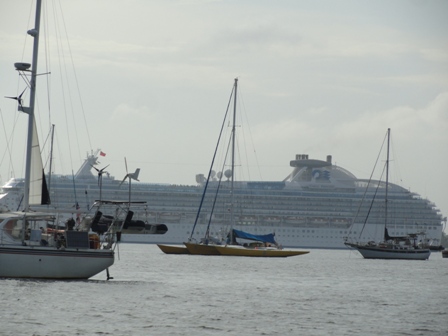 and Passenger Liners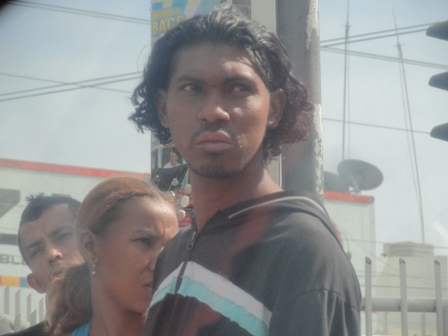 Cartegena faces seen from our cab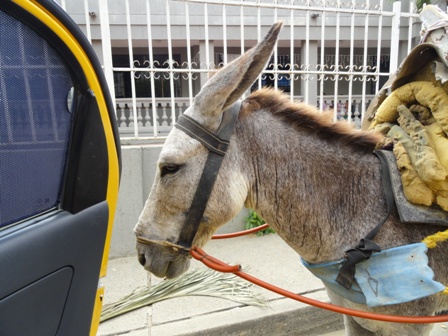 and donkeys sharing the street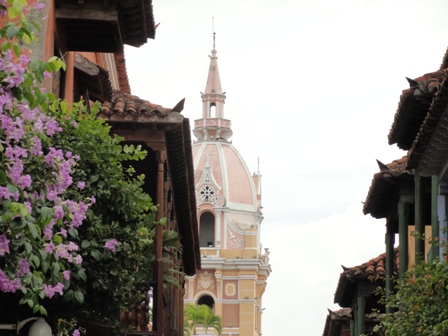 Cartagena's old town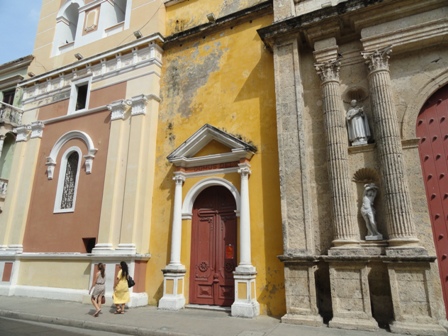 Wonderful mix of architecture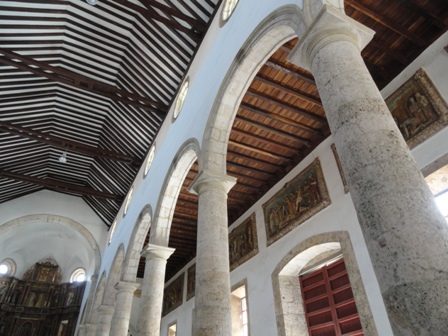 Inside the oldest Cathedral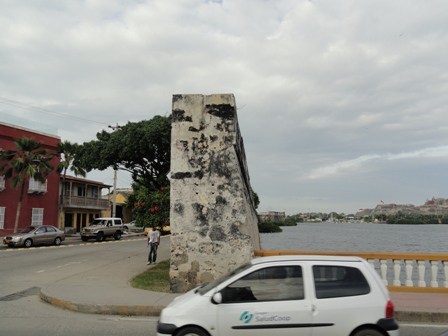 Opening of the wall to the Old City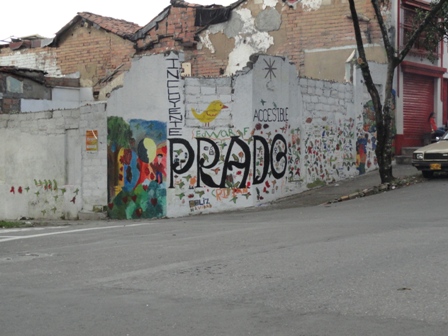 Our neighborhood in Medellin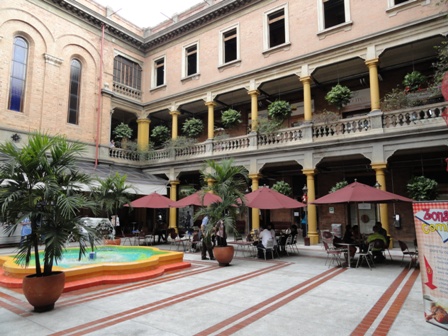 We stopped here for coffee on our first walk downtown
Very pleasant enclosed shopping area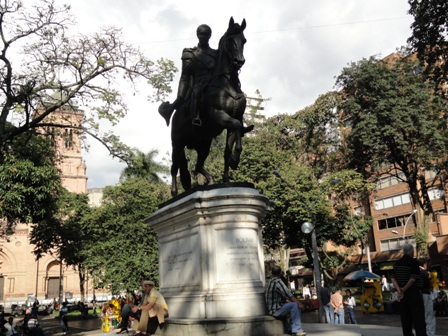 Every park in Medellin and Cartagena seems to have statues of Bolivar, their George Washington. Liberated 5 South American countries from Spain in the early 1800's.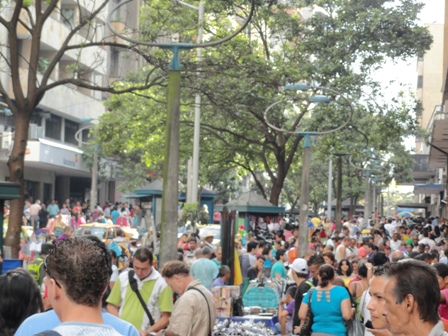 Christmas shopping in downtown Medellin. The way it used to be in the US before the malls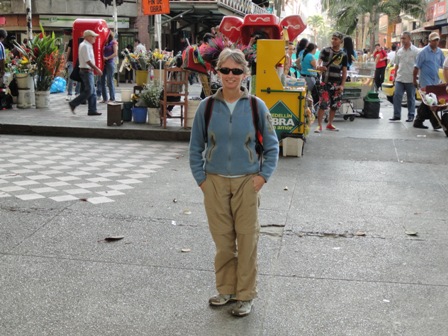 The shopper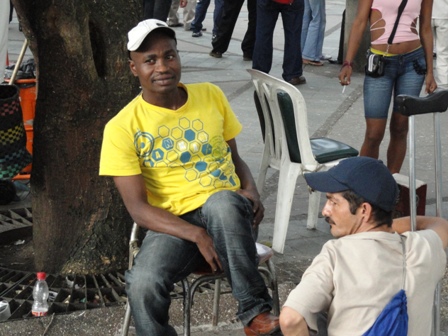 This shoe shine man was very offended that I did not want to shine my boat shoes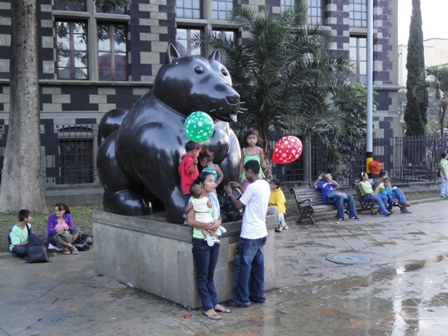 The highlight of the city for us was the art museum and the outside gallery of Botero statues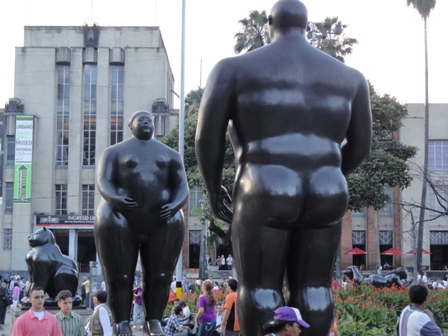 Botero gave a huge collection of his own and other's art to the museum in the background and the city for this sculpture park.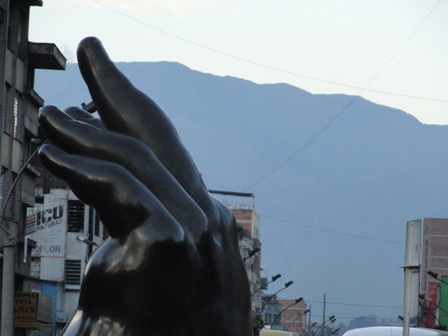 Medellin is in a valley among the mountains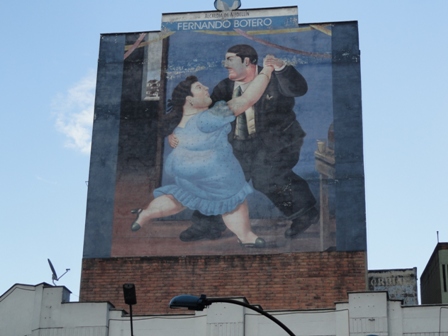 Medellin's favorite son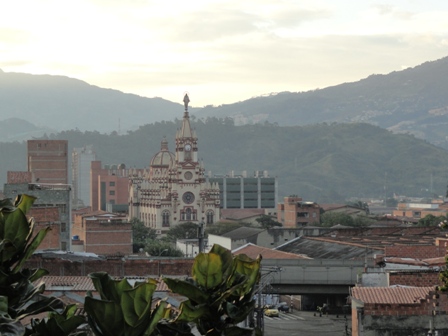 The view from our guesthouse's roof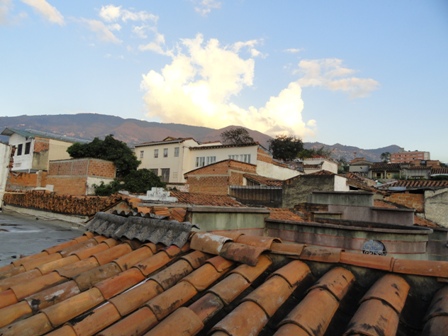 Not bad for 35 dollars per night with a king size bed and private bath!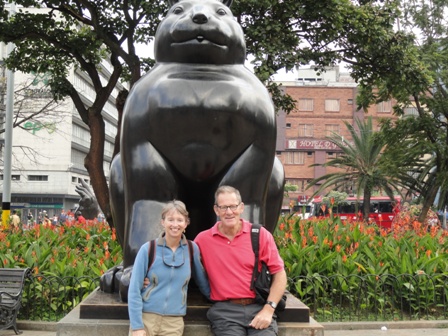 Couldn't resist this shot...hope Milo is not offended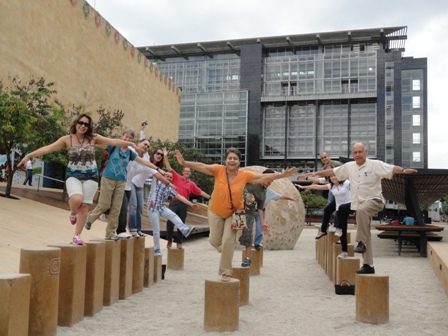 Our tour bus group hamming it up....we're on the left columns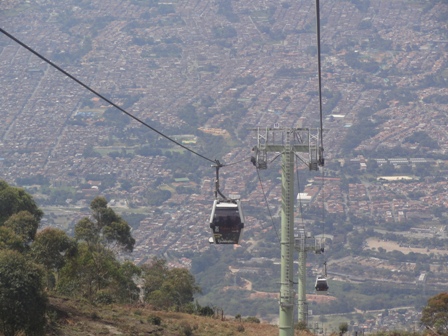 Amazing mountain side leg of the Metro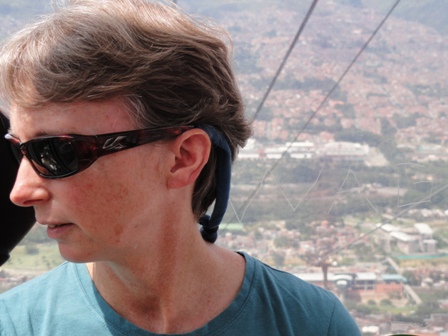 We felt strange not wearing ski clothes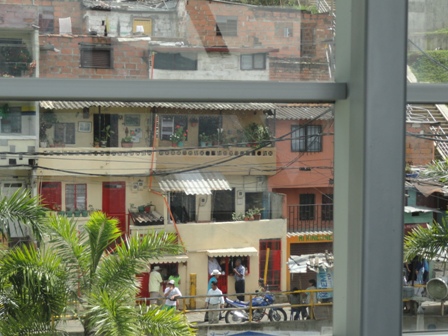 Views from the gondola as it reached a hillside neighborhood
Fido getting a bath for Christmas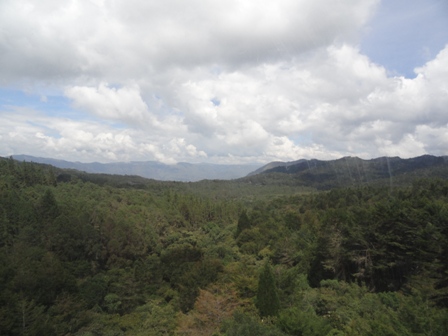 After getting to the top of the ridge the Metro gondola continues to a nature reserve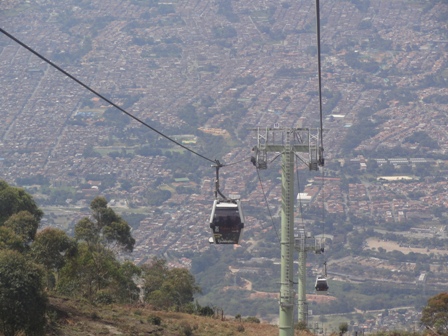 Heading back down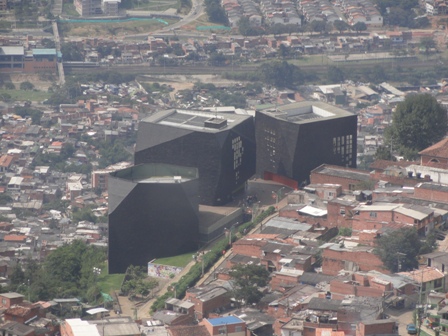 Branch of the library in the hillside neighborhood.
Amy was impressed
On our last day we went to the library. Main focus was 19th and 20th century Columbian artists as well as the collection of modern American art provided by Botero. The museum would definitely hold its own in New York.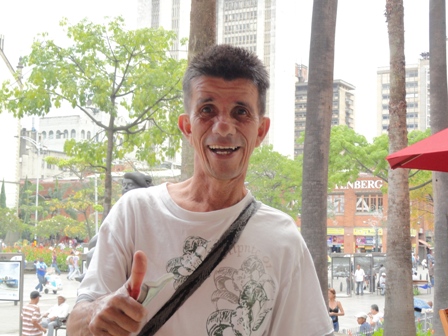 Victor gave us the scoop on Medellin