October Pictures
Rennell Island, Solomon Islands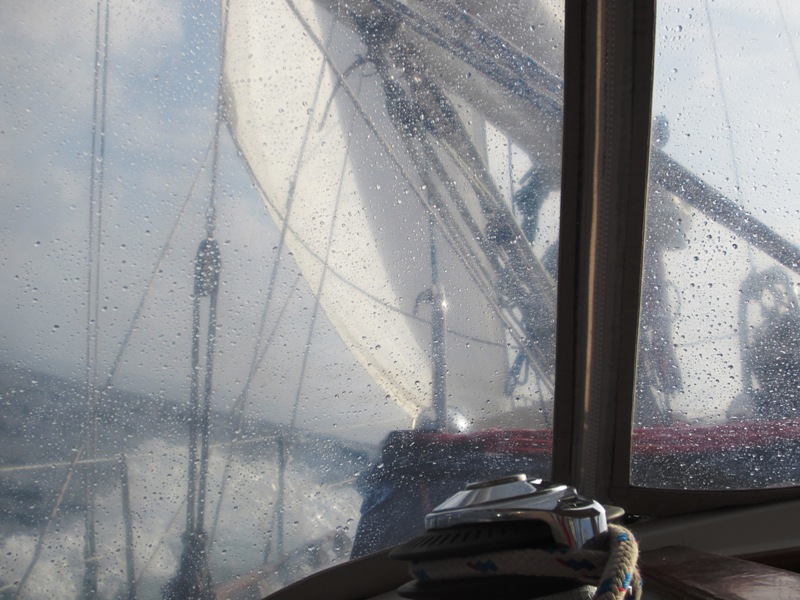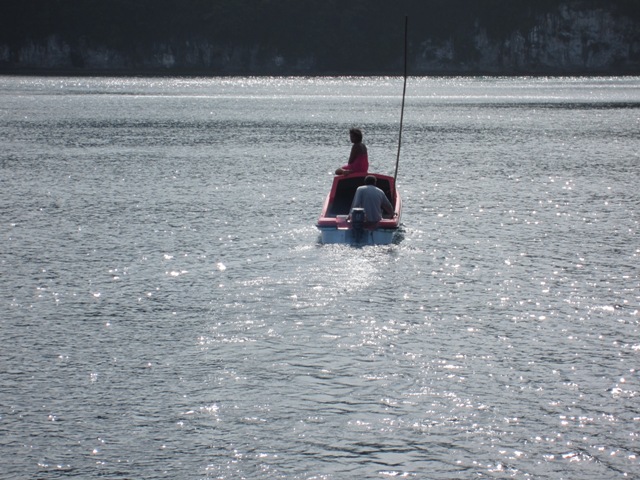 Bashing into 30 knots arriving from Indispensable Reef William and Esther leading us into their reef enclosed home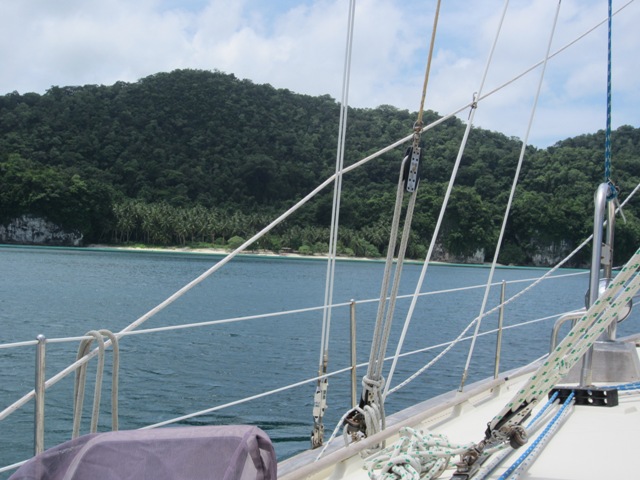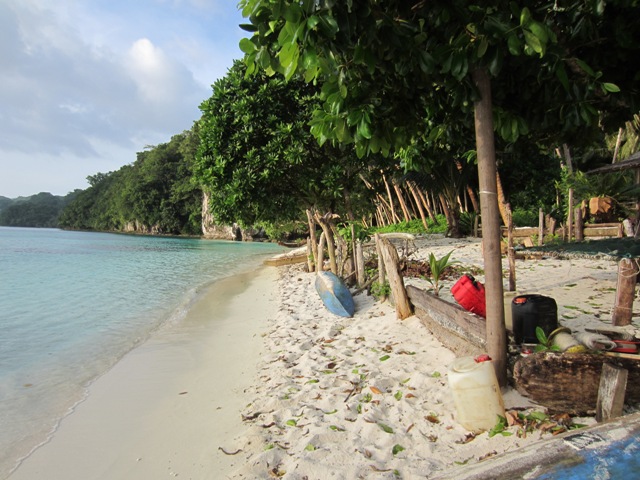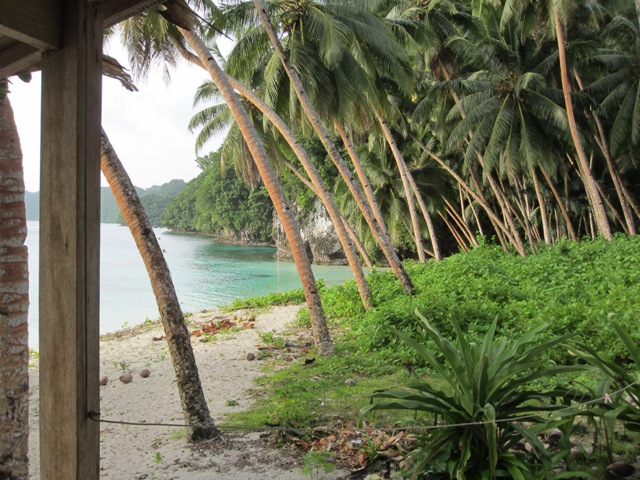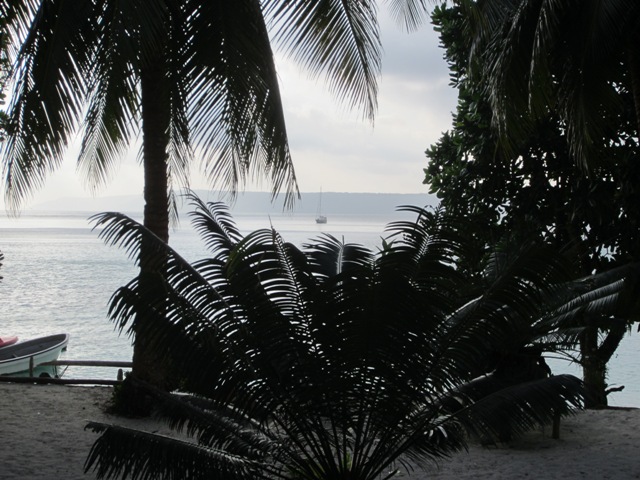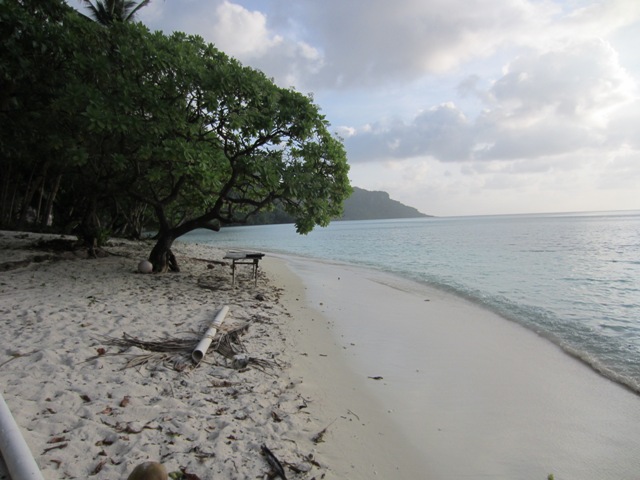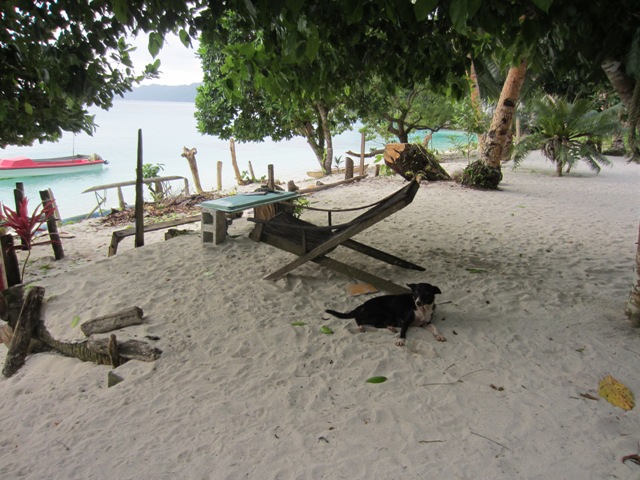 Esther's Pets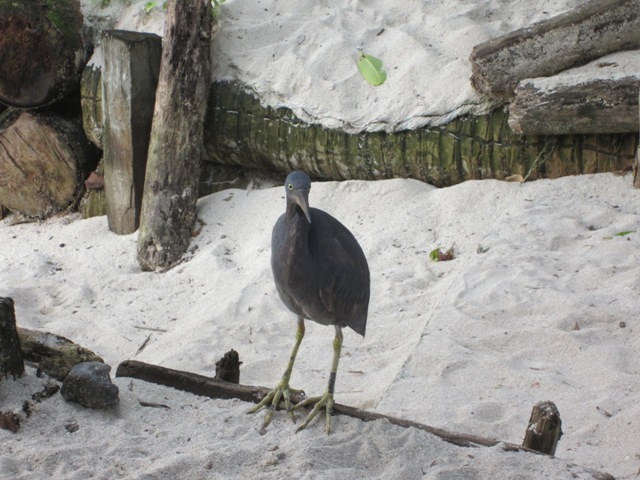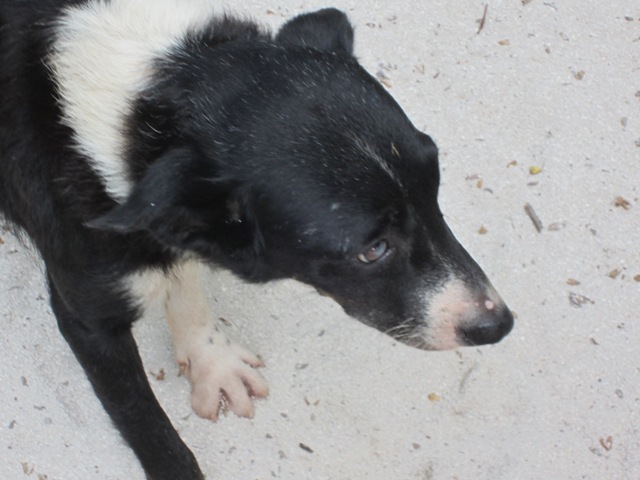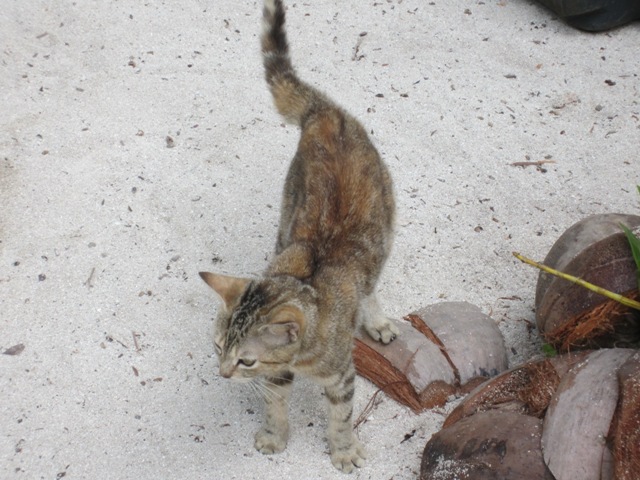 William, Kachina, and RTB after one of their morning fishing trips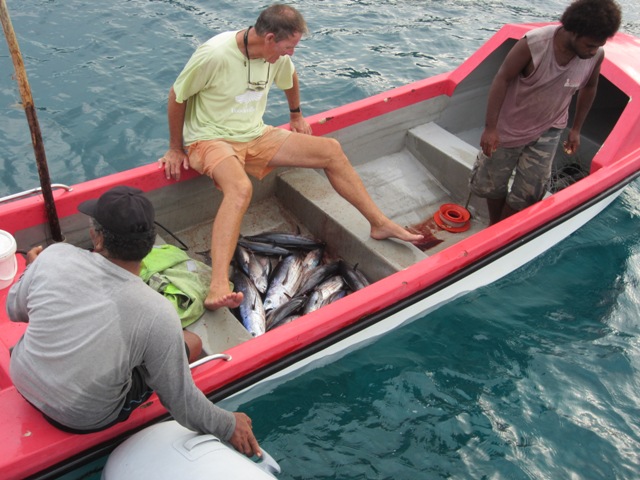 Esther's little touches of beauty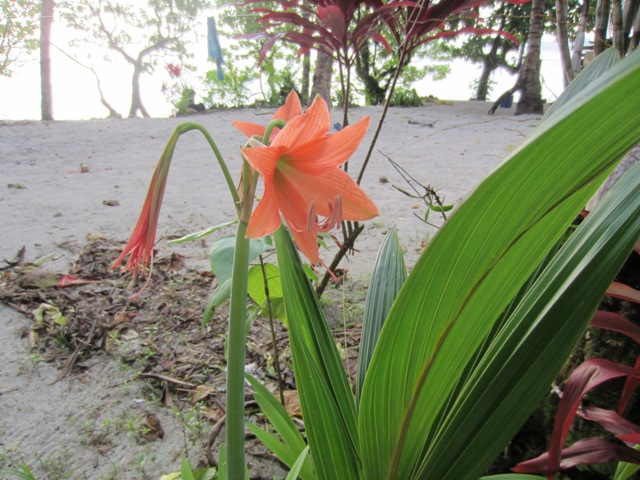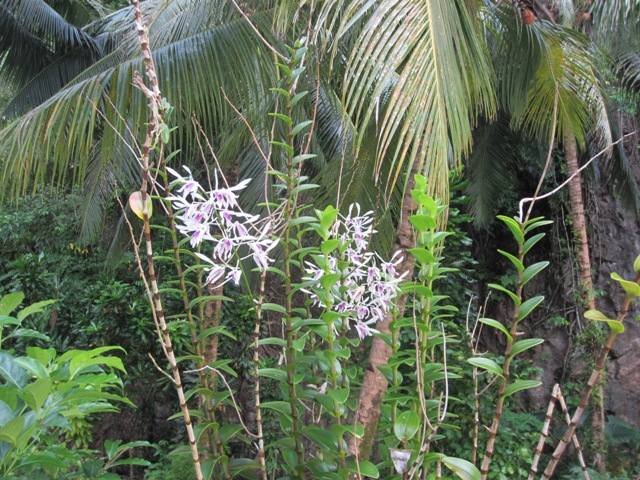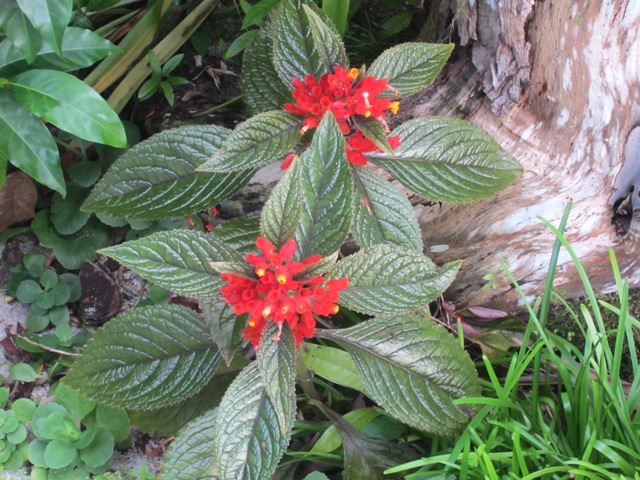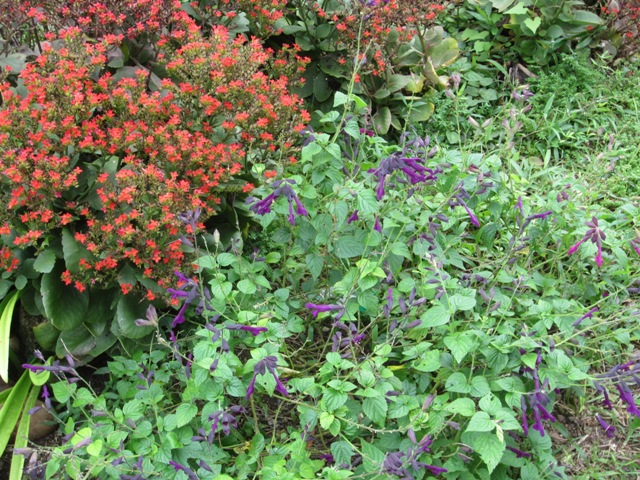 Kids and Gran Kids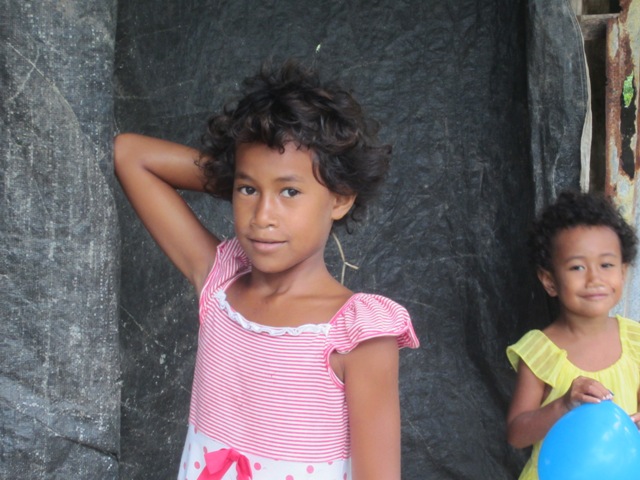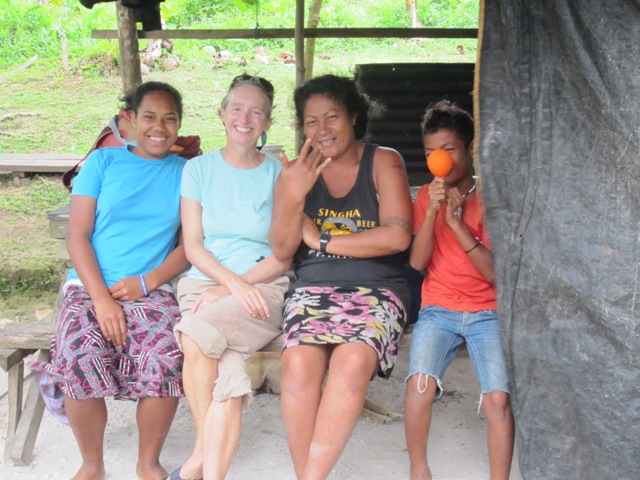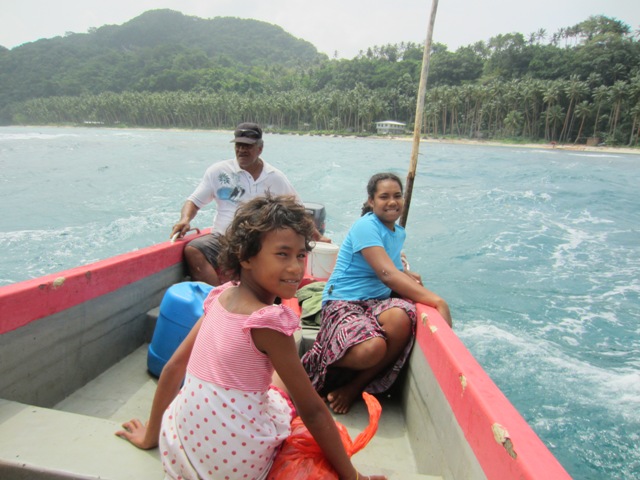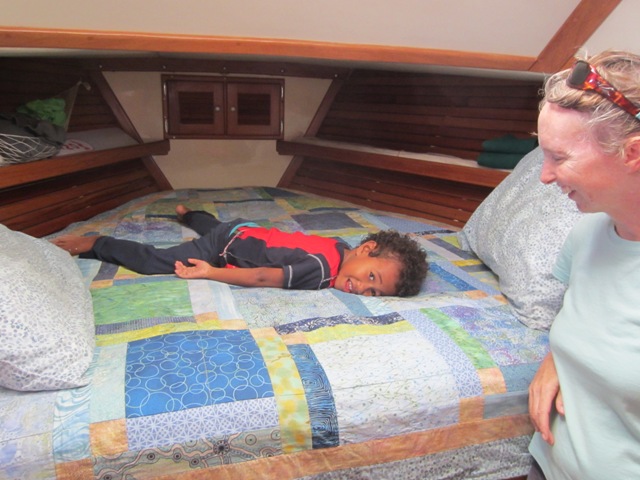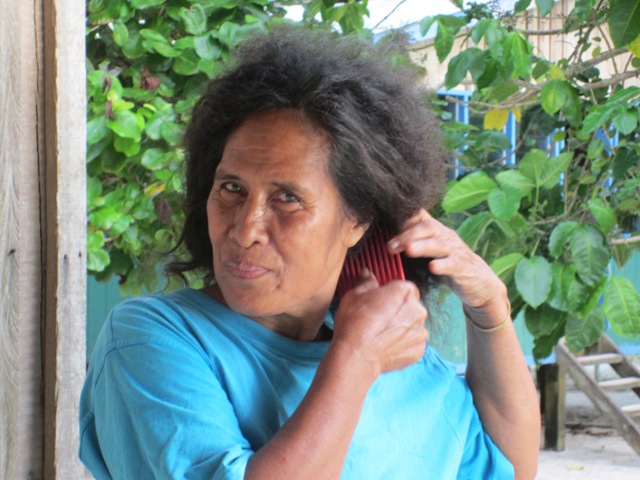 Grand Dad W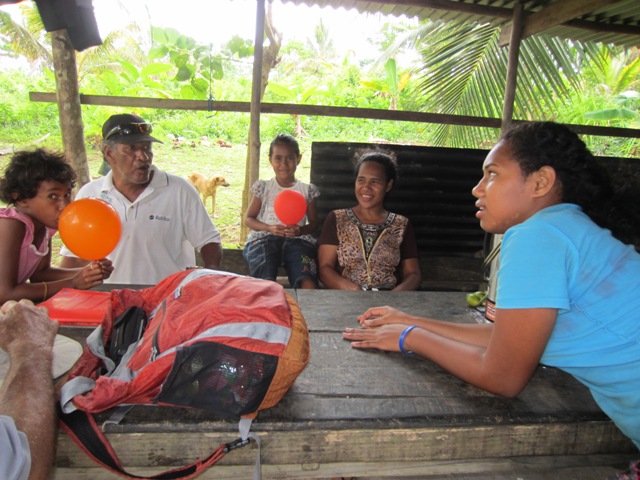 illiam
Grand Mom Esther
Daily Cooking Routines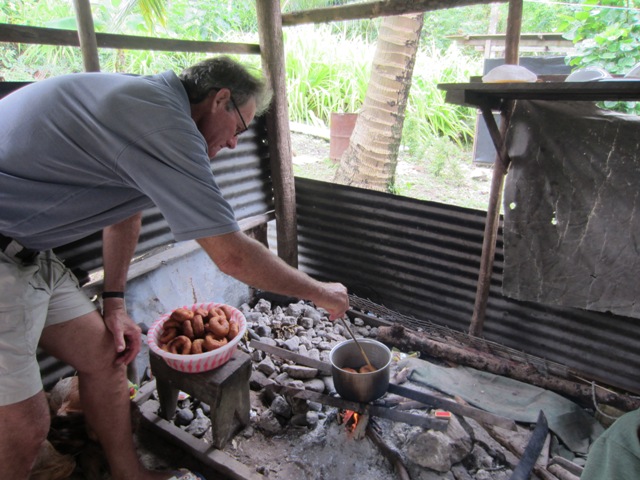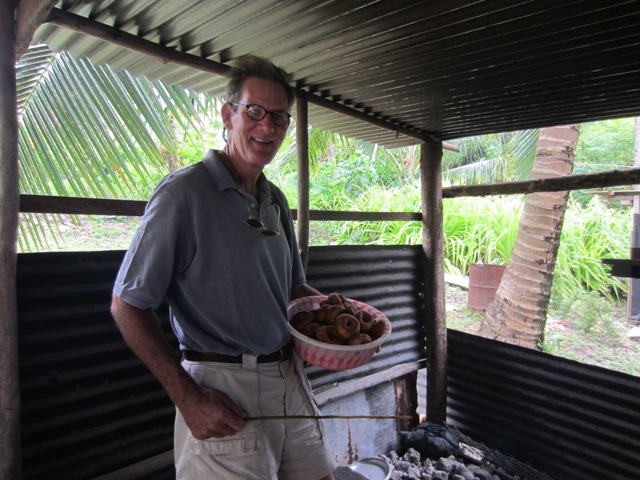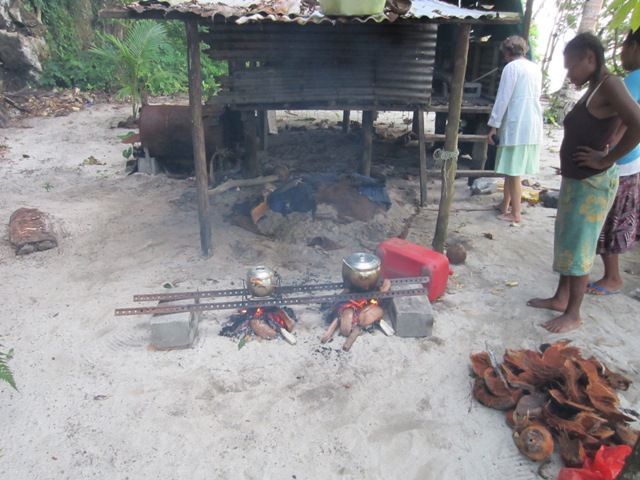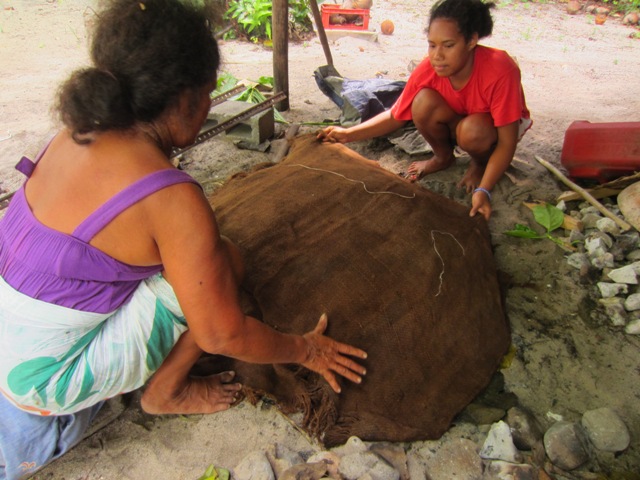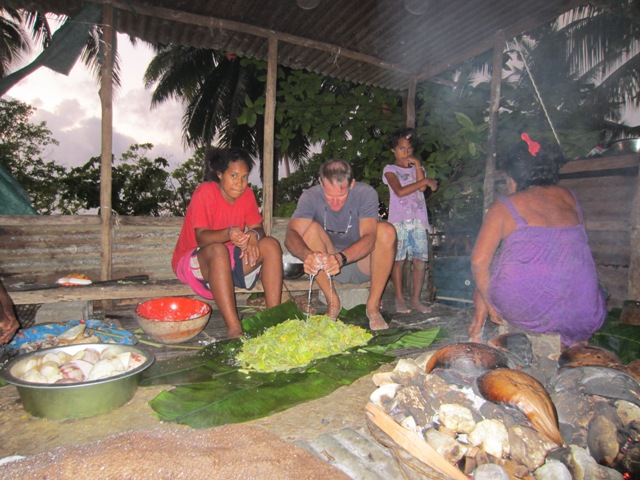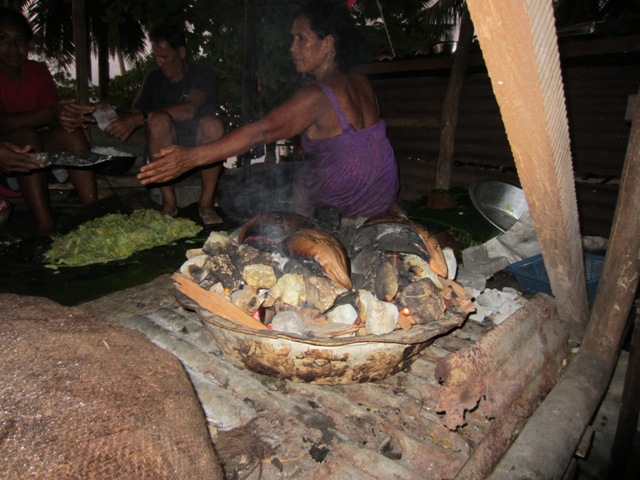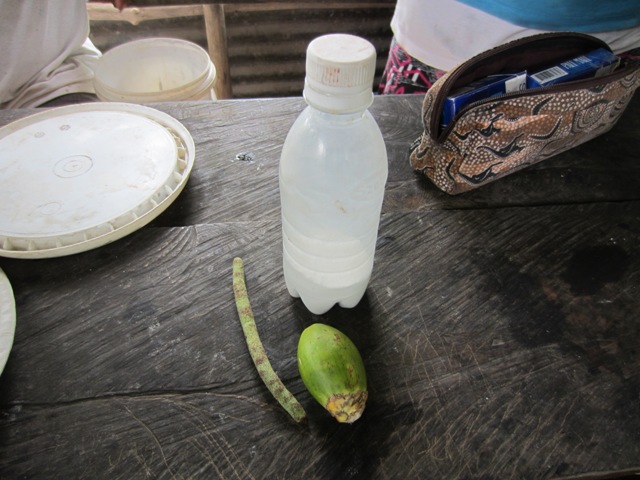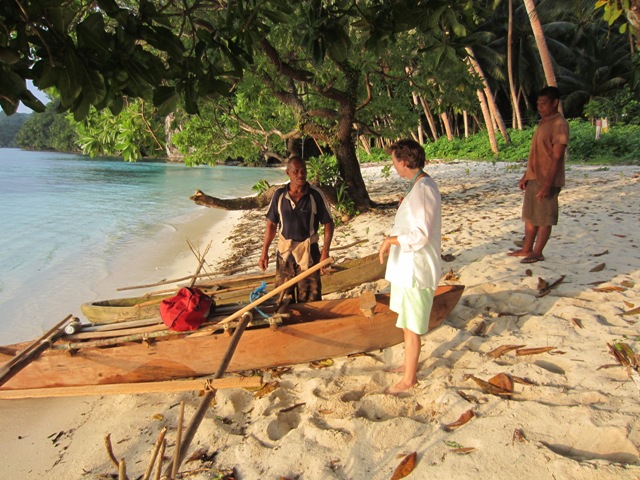 Brand new canoe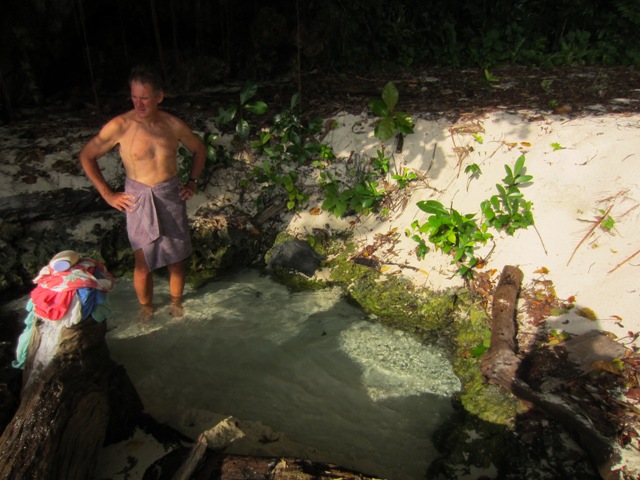 The bath tub and laundry room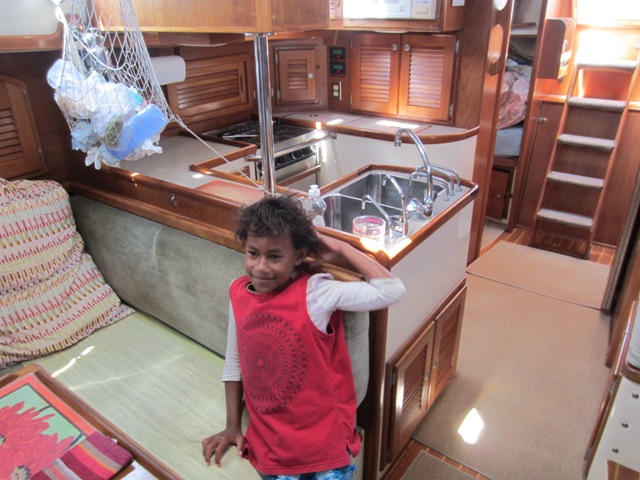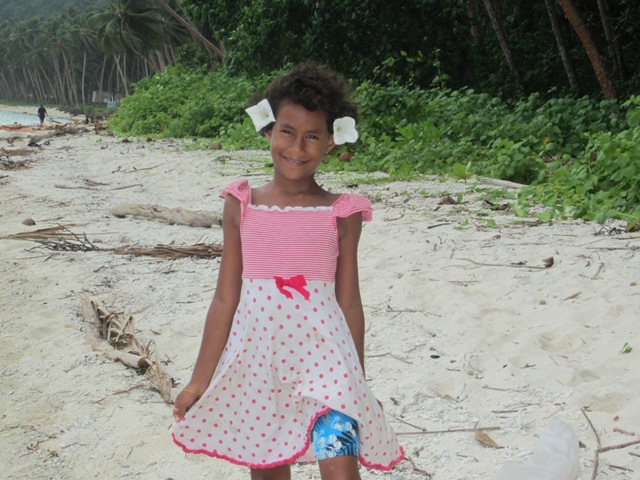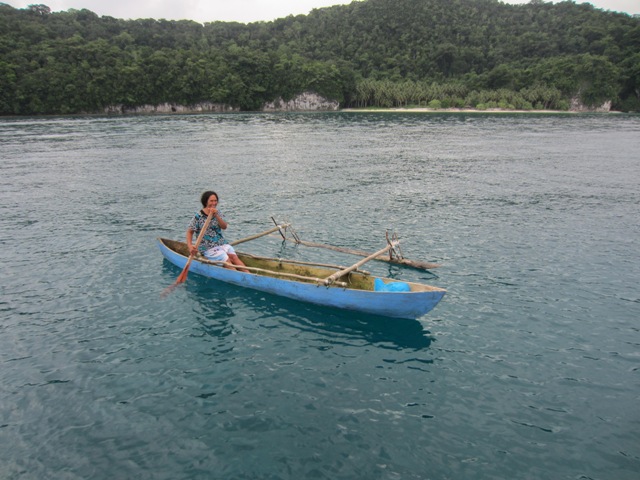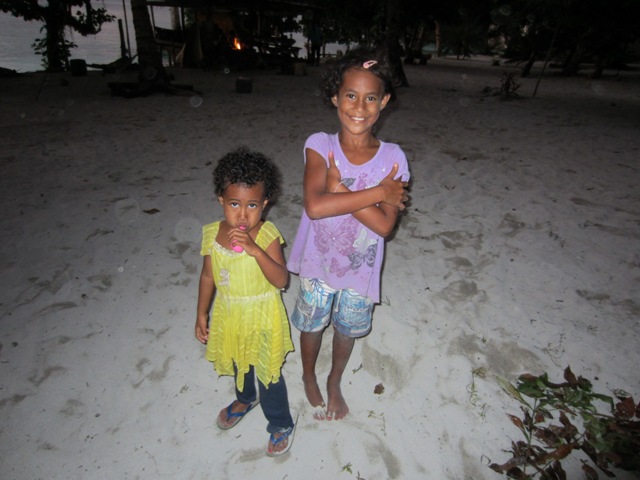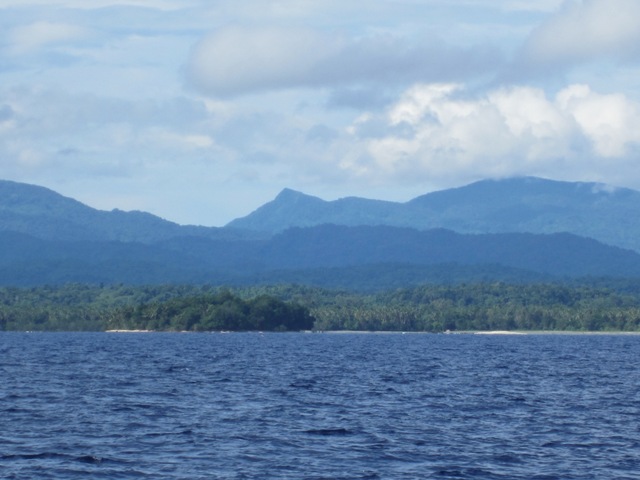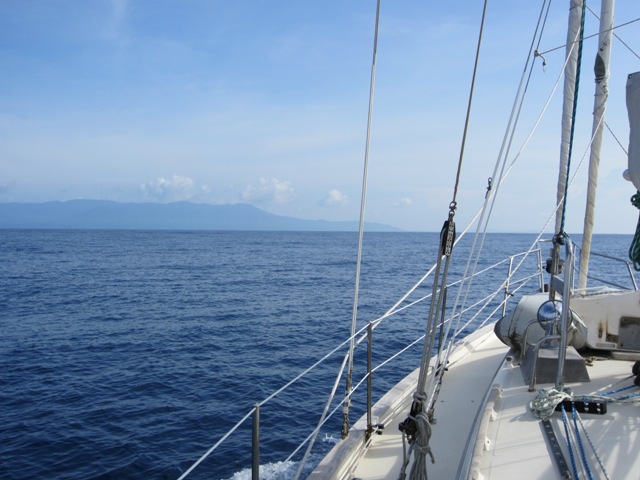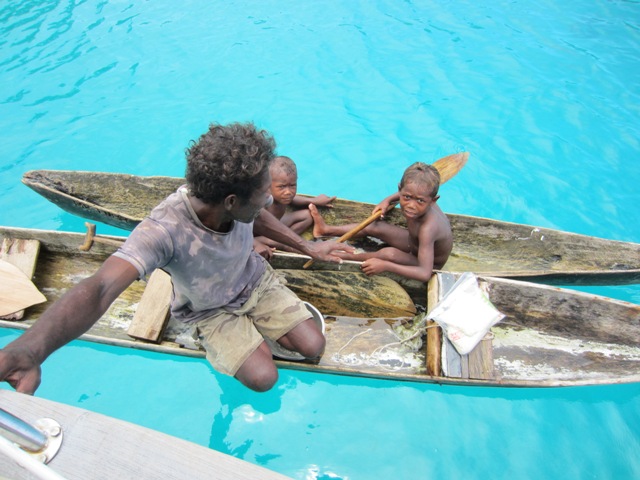 Our first of many visits, over the next 6 weeks, by local residents in their canoes. Joe and his two sons welcomed us to Marau Sound.
Tavanipupu Resort at Marau.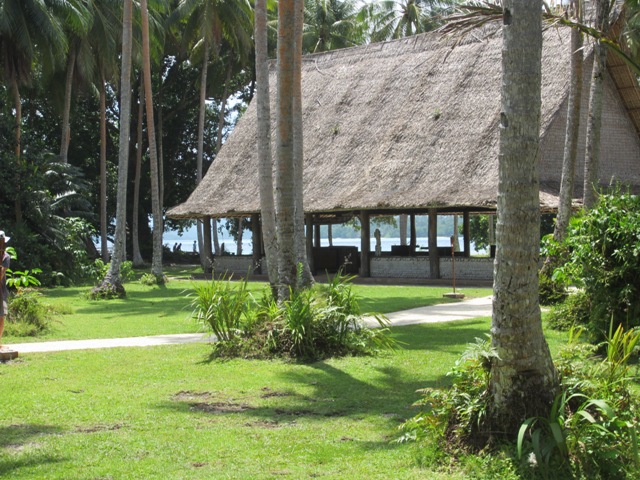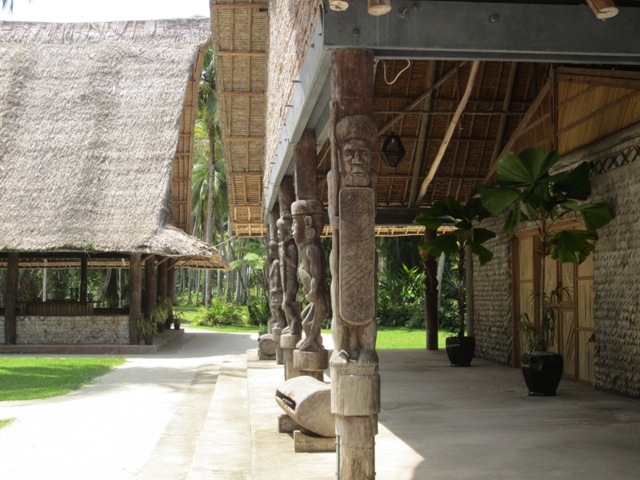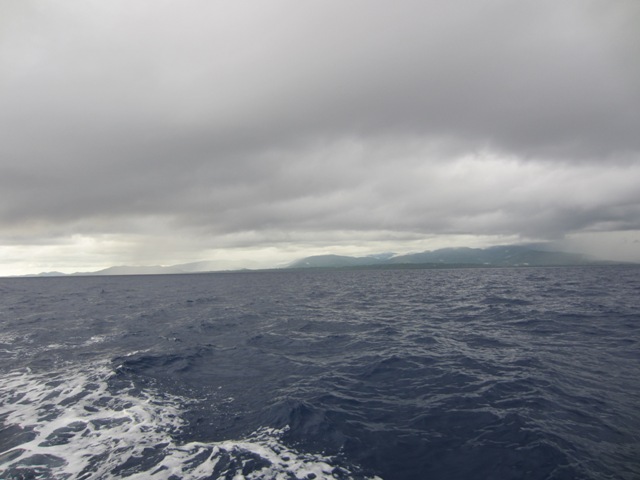 Up the coast to Honiara
Honiara, Guadacanal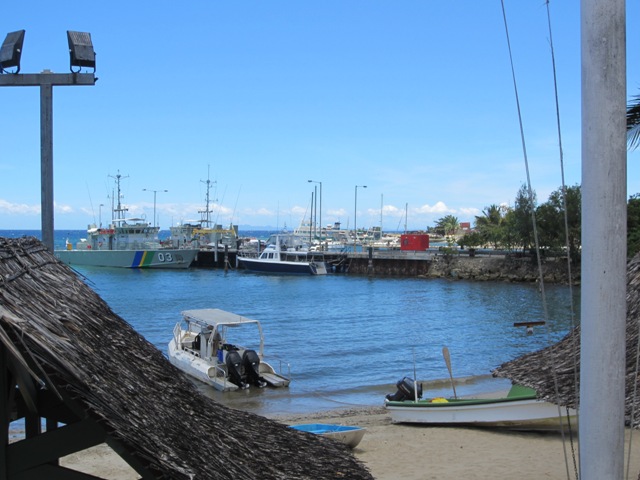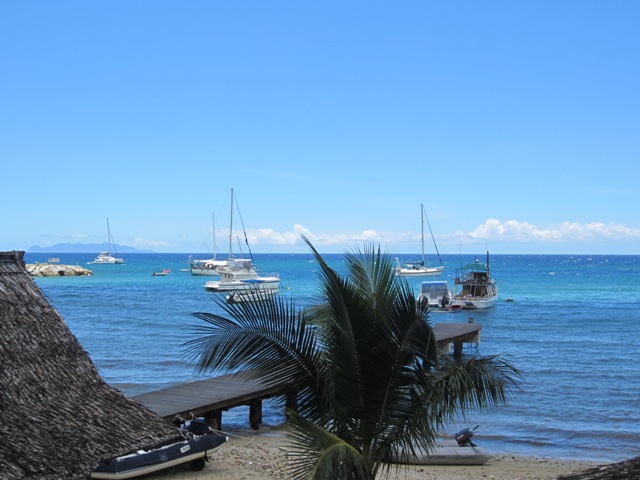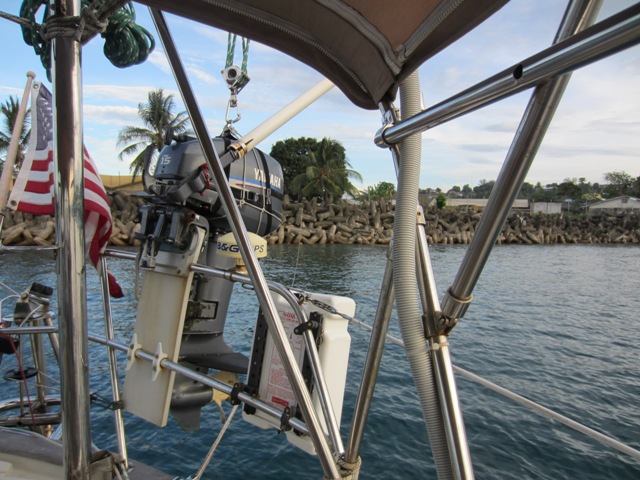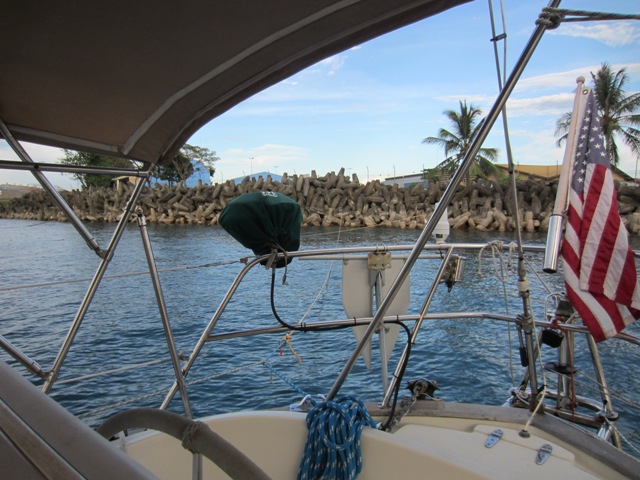 | | |
| --- | --- |
| Starboard Stern Line | Port Stern Line |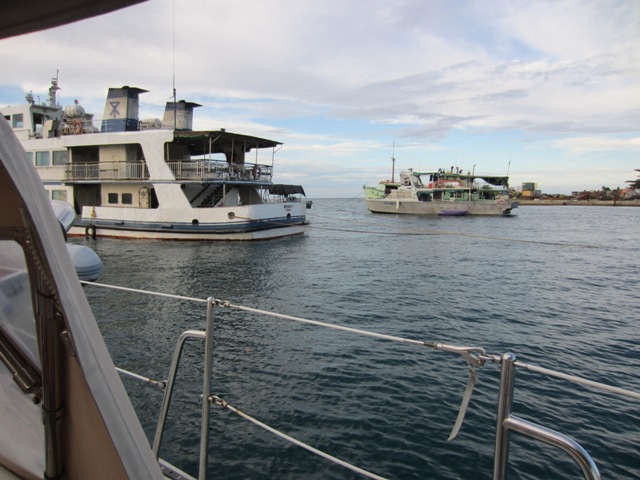 Our neighbors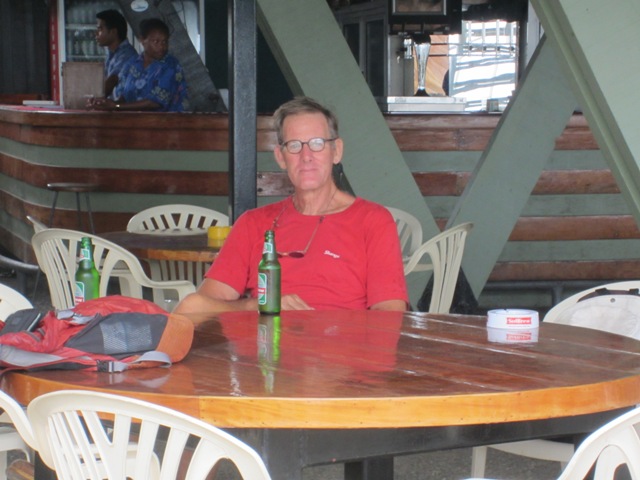 A beer after getting anchored. Not too happy with Honiara "Yacht Club" anchoring.

The worst anchorage arrangement in our entire trip!
Tour of Guadacanal area Battle Sites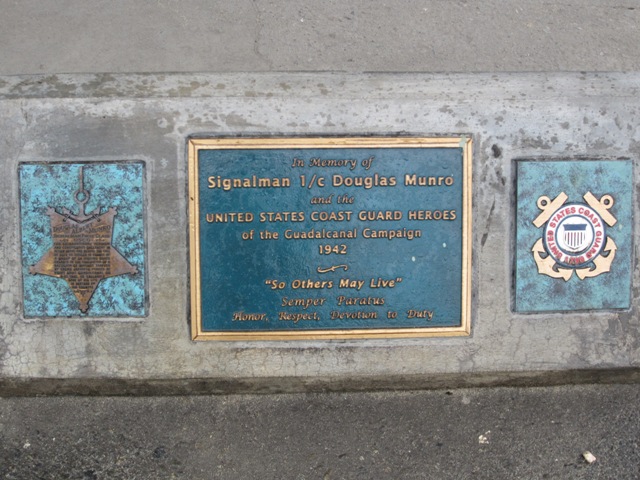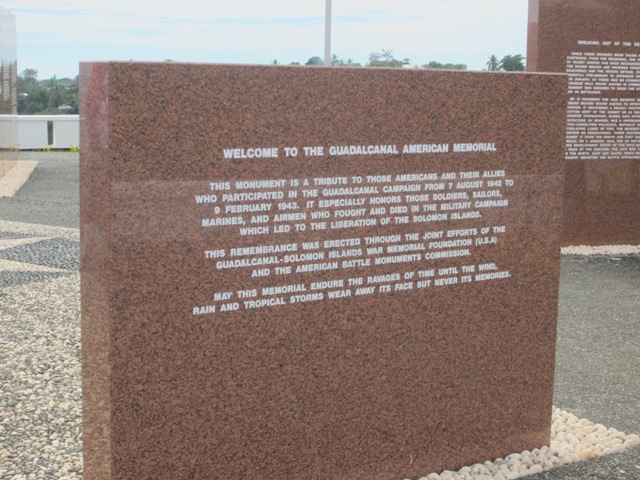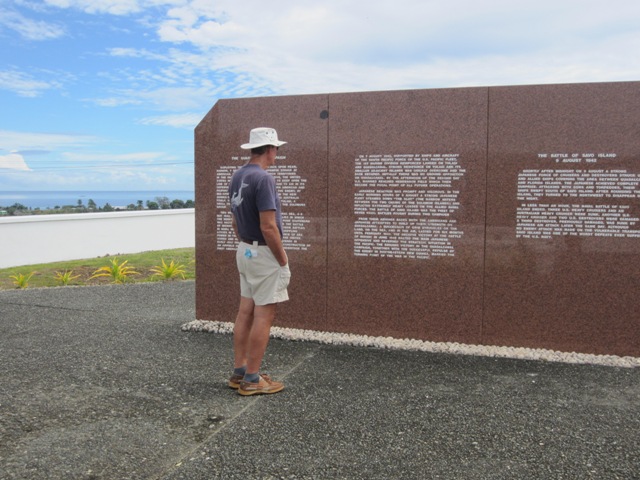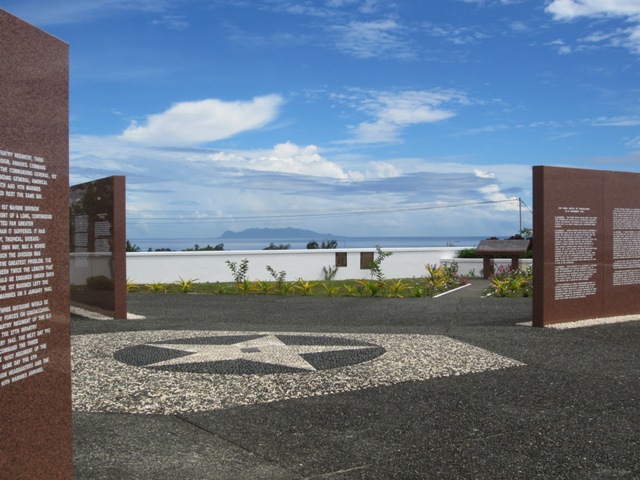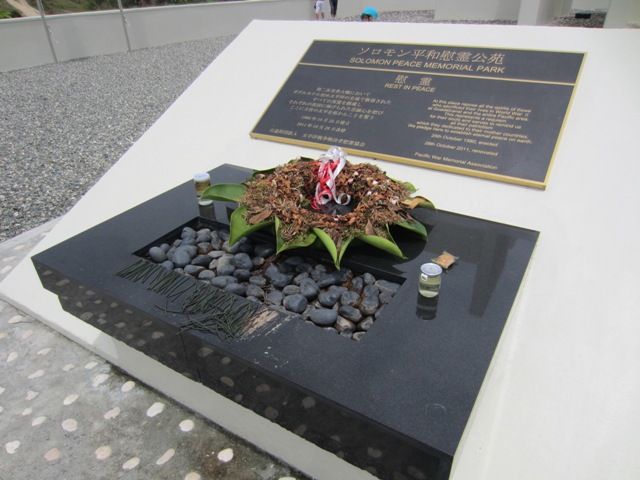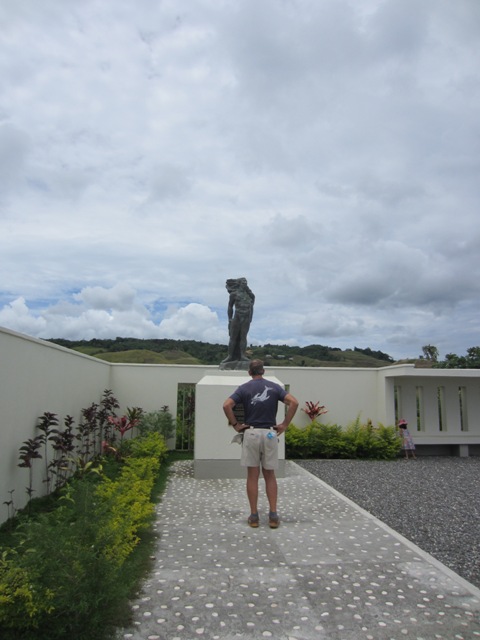 Japanese Memorial Site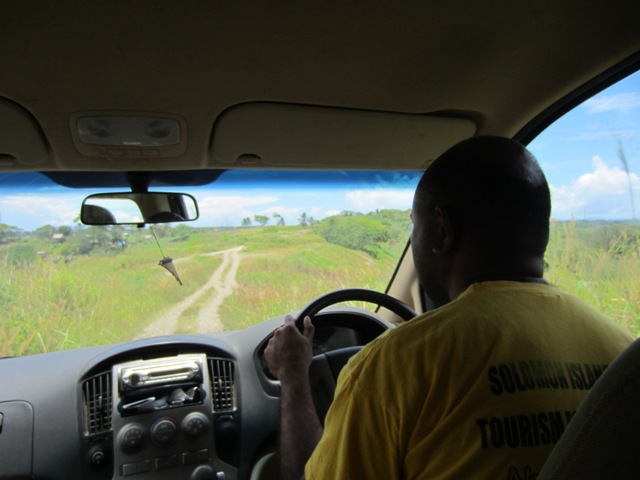 Our guide Nelson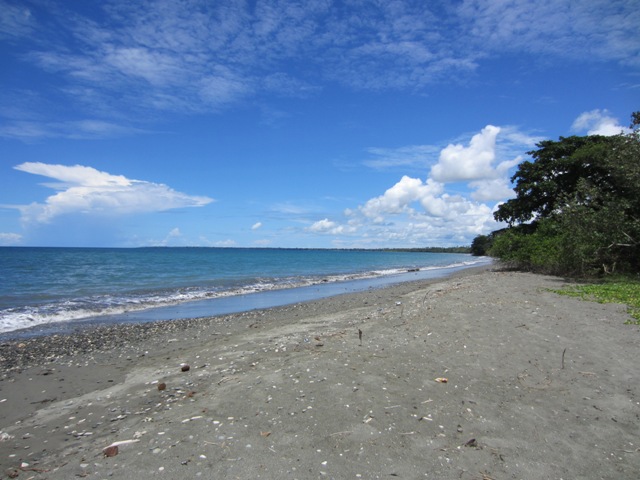 Red Beach at Henderson Field. The site of the first American ground assault of World War II in August 1942.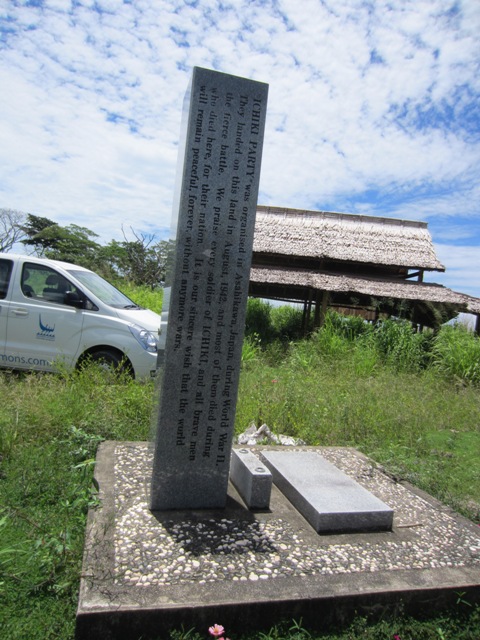 Over 1000 Japanese soldiers died at Red Beach attempting a brutal counter attack after the US Marines had landed and dug in.
This monument erected by the Japanese recounts the loss of lives.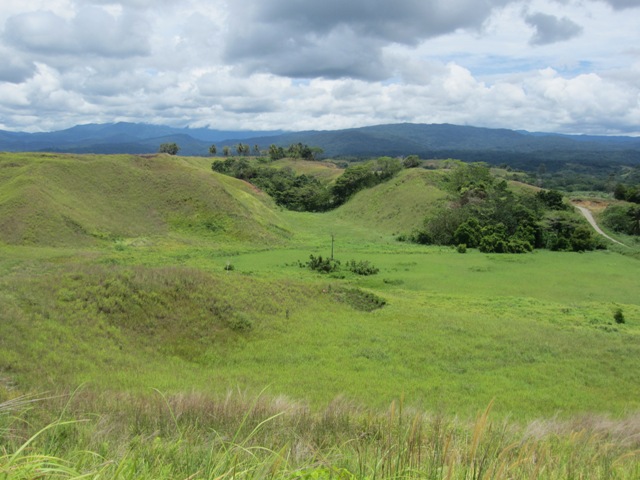 Edson's Ridge, aka, Bloody Ridge. From this very spot US marines, heavily outnumbered , successfully beat back waves of Bonzai attacks over a 36 hour period. Several Congressional Medals of Honor were awarded for actions here.
At Red Beach and Edson's Ridge the Japanese still believed that the US marines would flee in the face of their Bonzai attacks. This was not the case.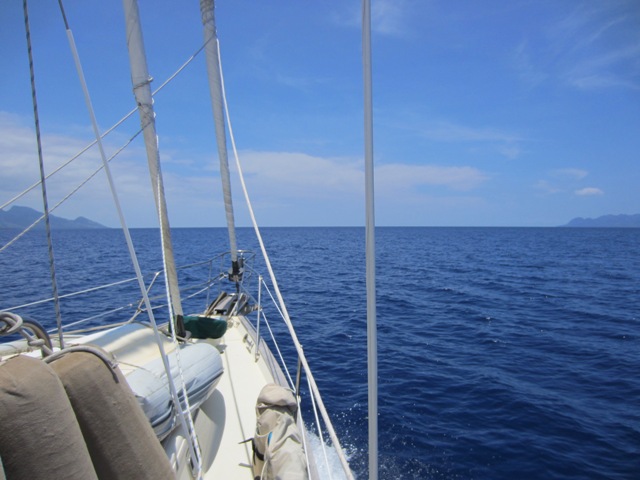 Between Guadacanal on the left and Savo Island on the right the Japanese and American navies had several major night battles. Hard to imagine battleships and destroyers engaging each other at night in such tight quarters.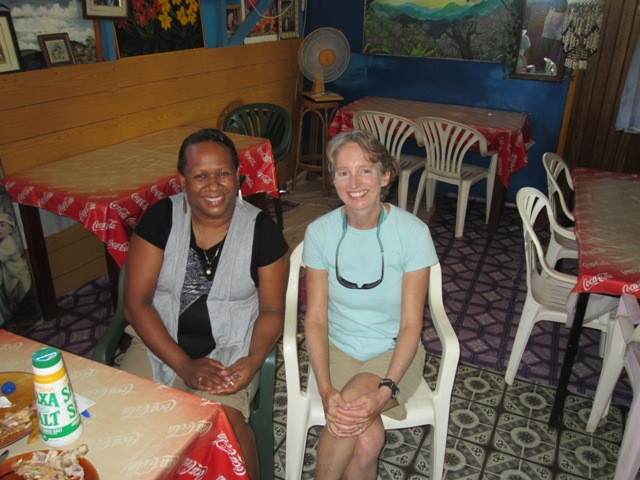 Mary served us a wonderful lunch after our Gudacanal tour.
Morovo Sound, Western Provinces, Solomon Islands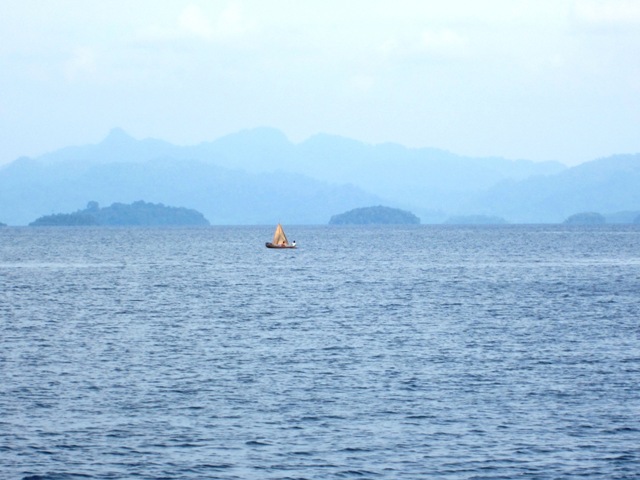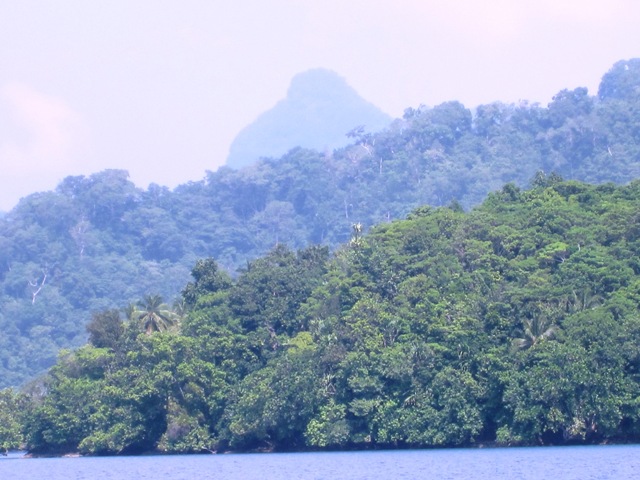 | | |
| --- | --- |
| Jenny following us into Sarumara anchorage | |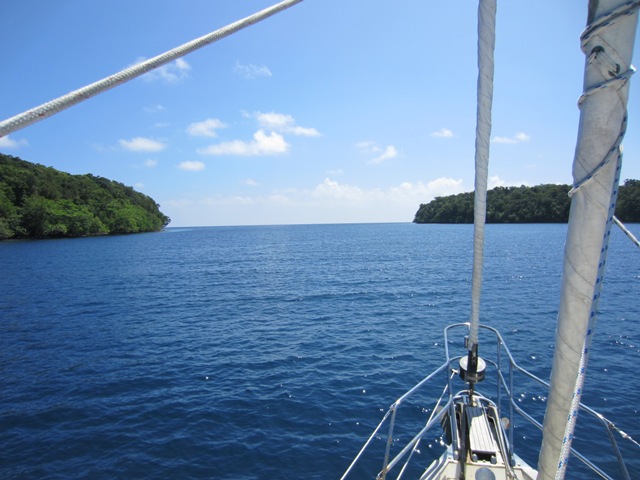 Leaving Kokoana Pass at Sarumara for Uepi
Uepi Island Dive Resort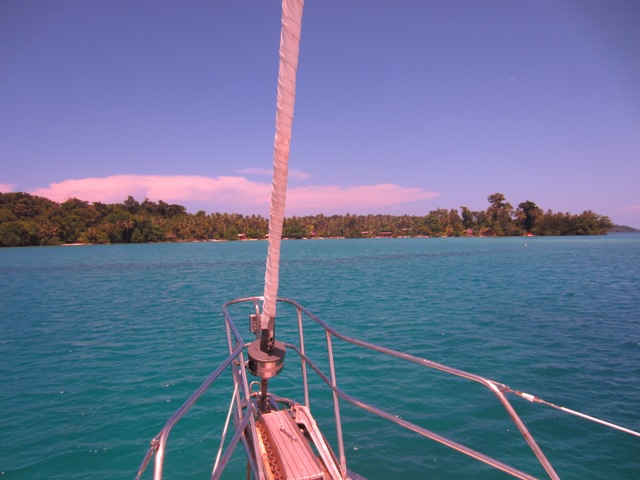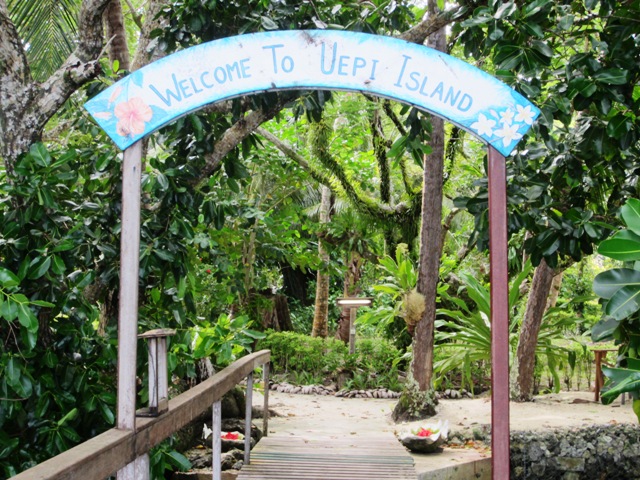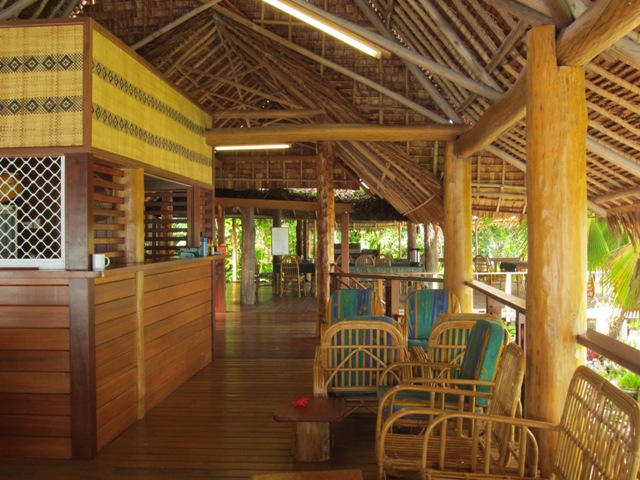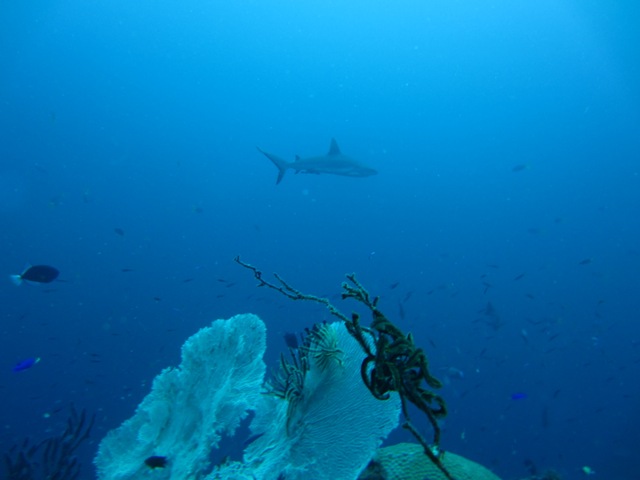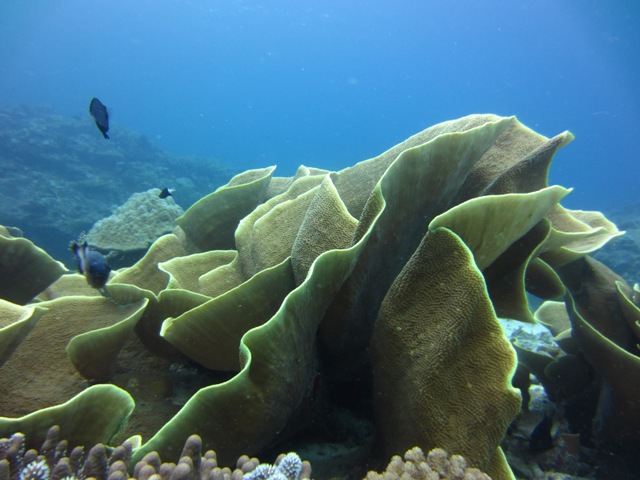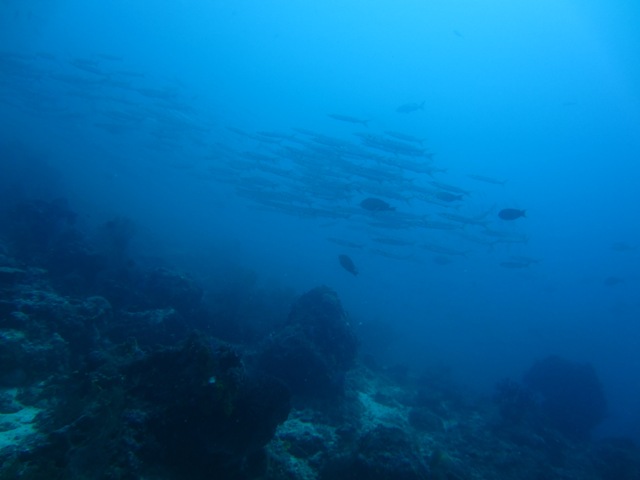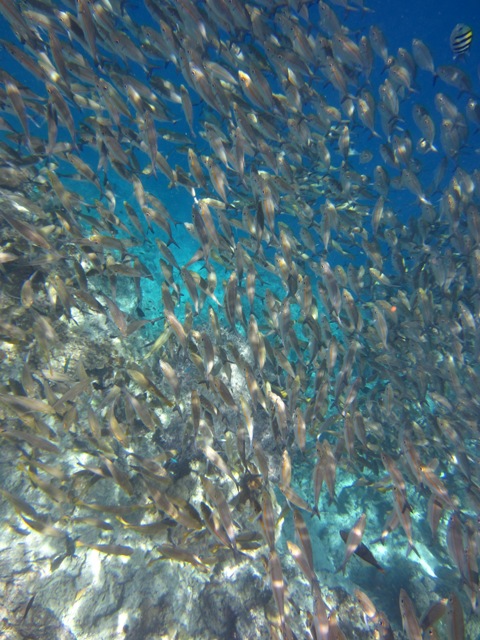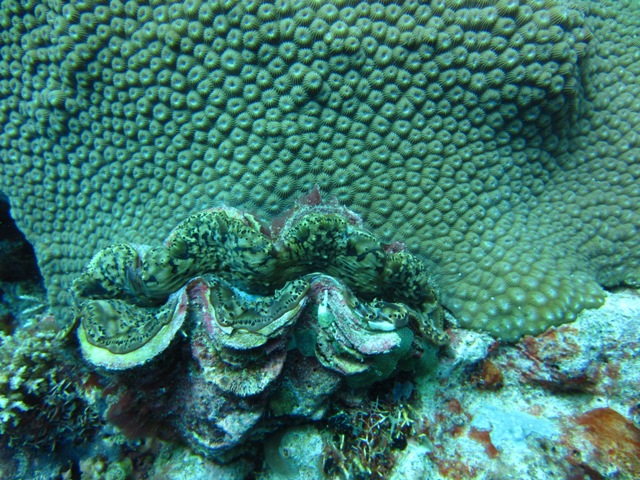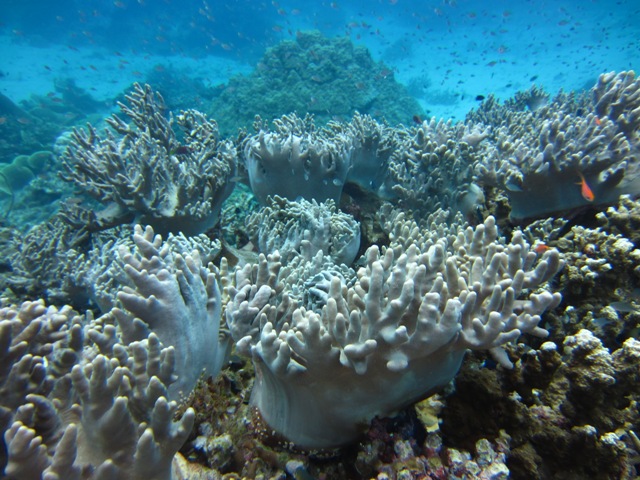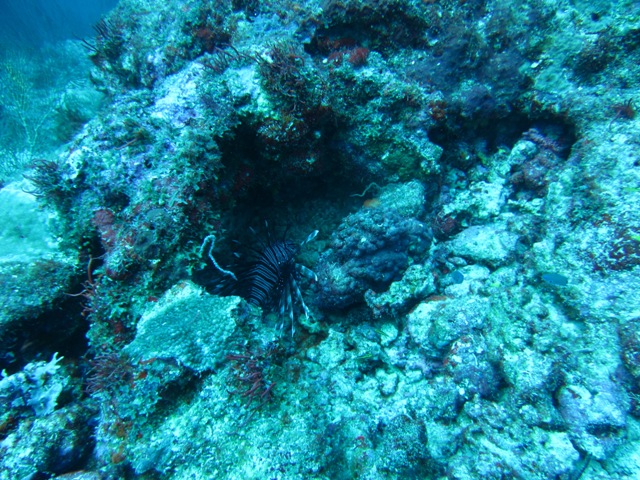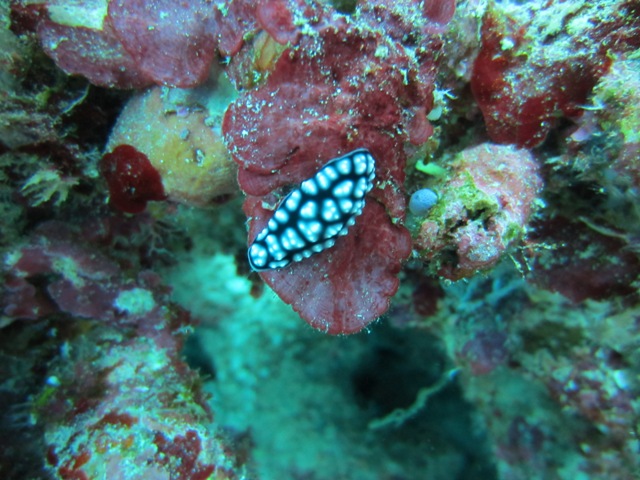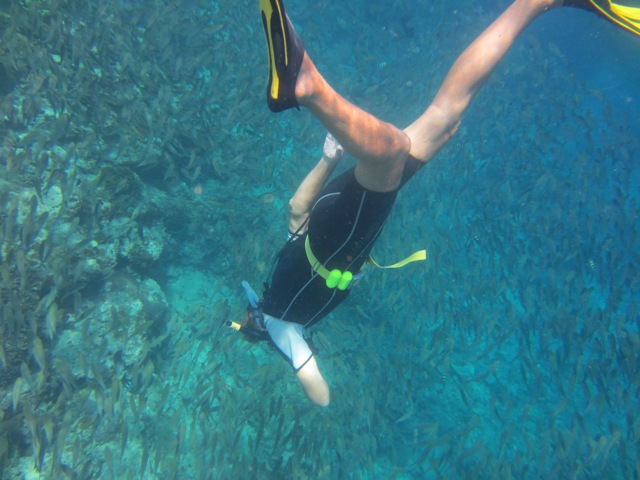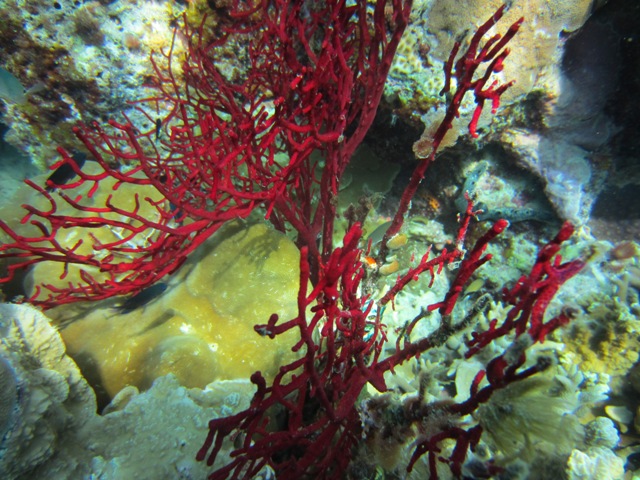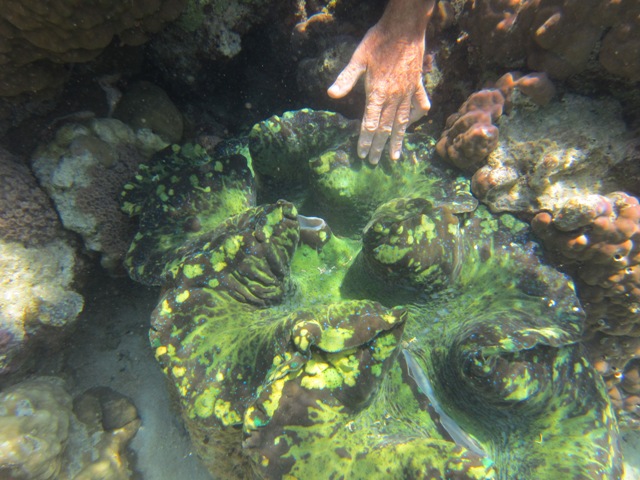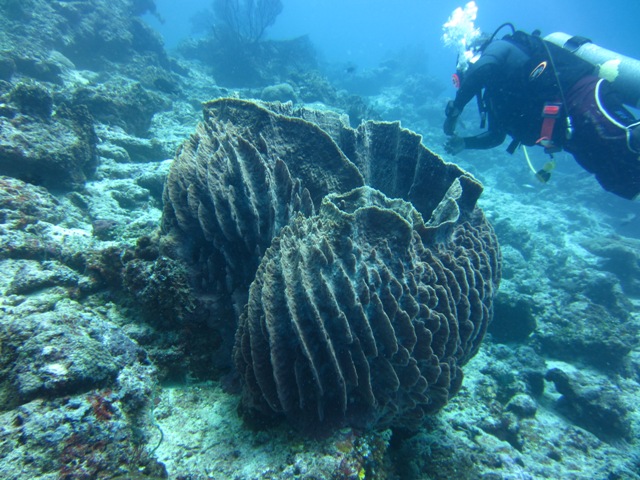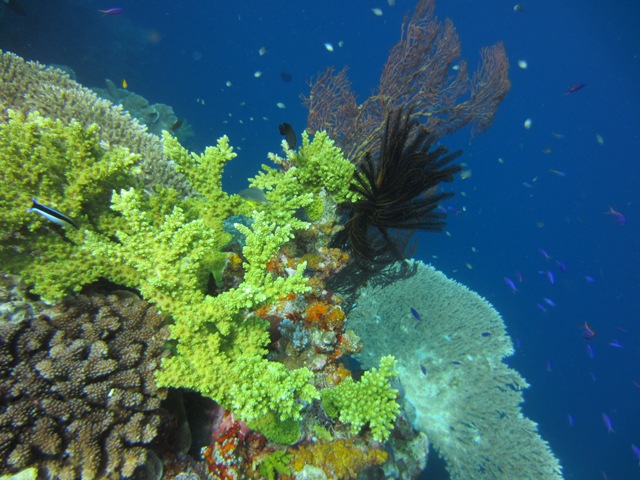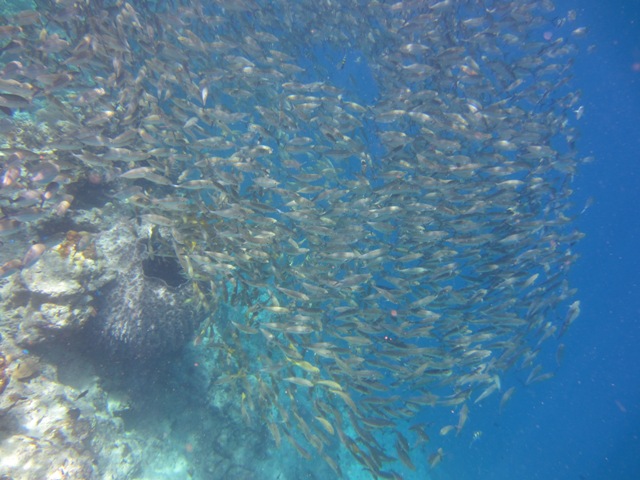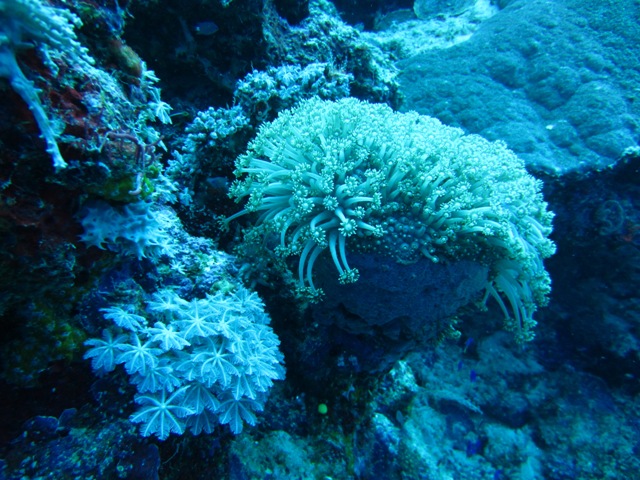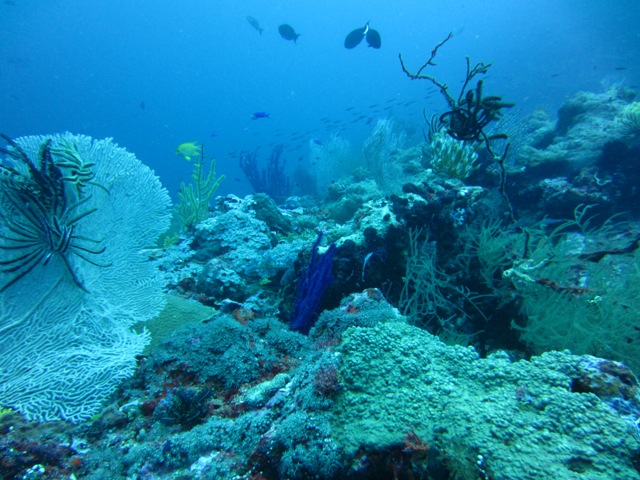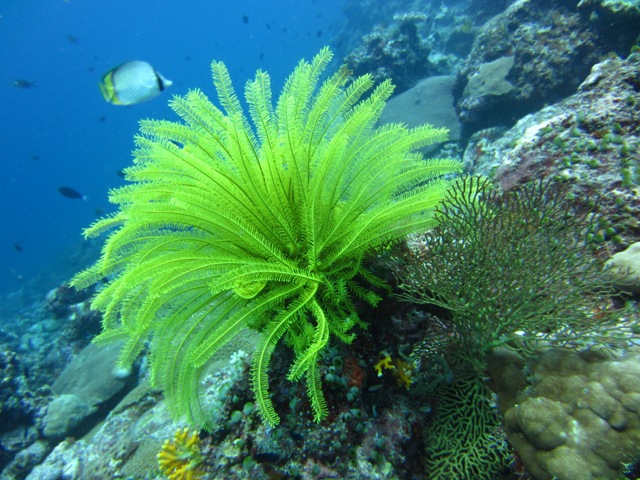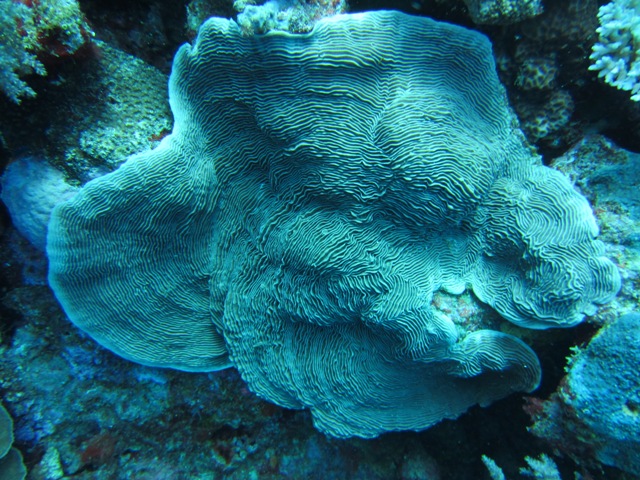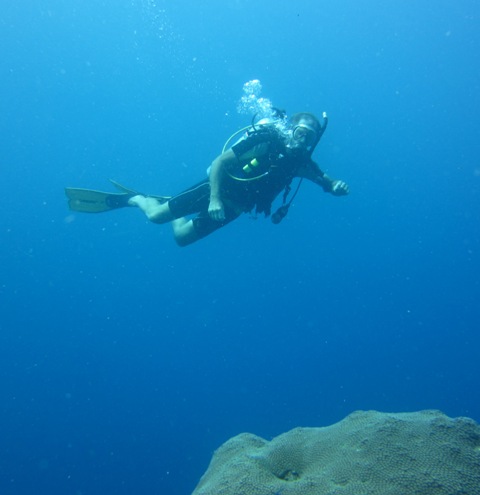 Mbareho, Nono Lagoon, Western Province, Solomon Islands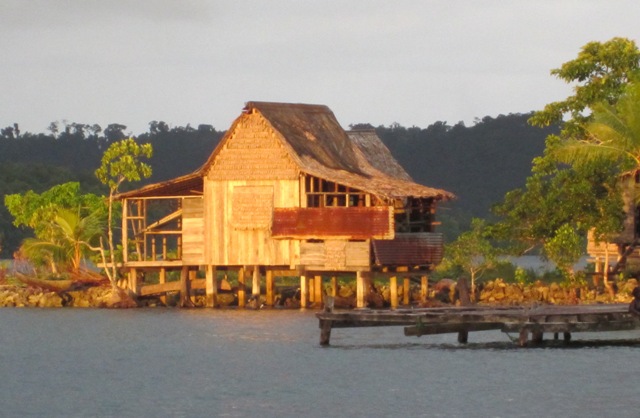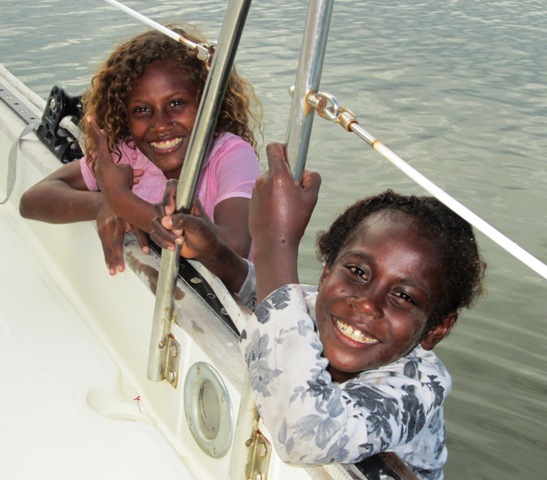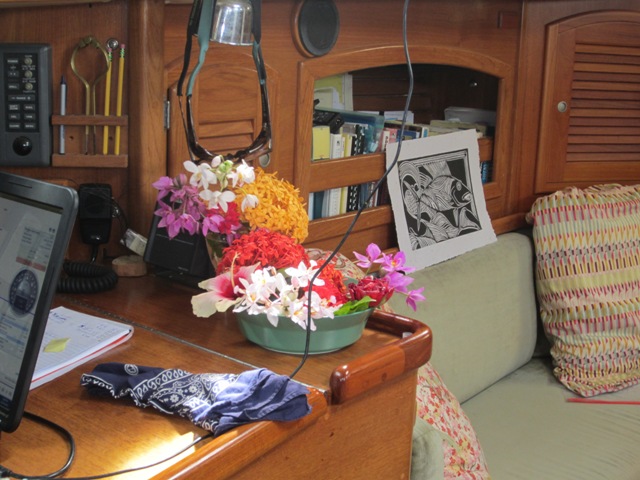 Flowers for us Bon Bons for the girls
Print from Aldio Pito
Aldio Pito, Mbareho's resident artist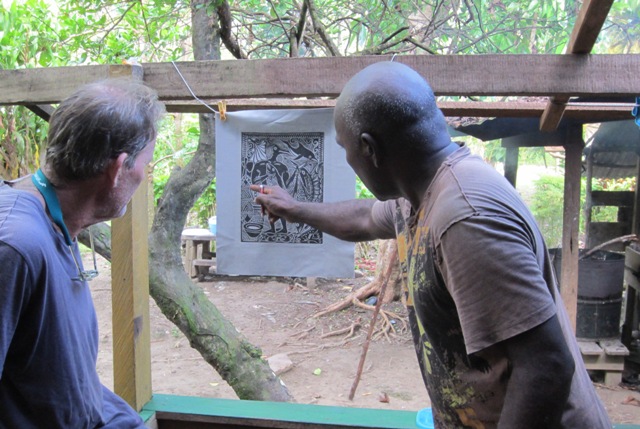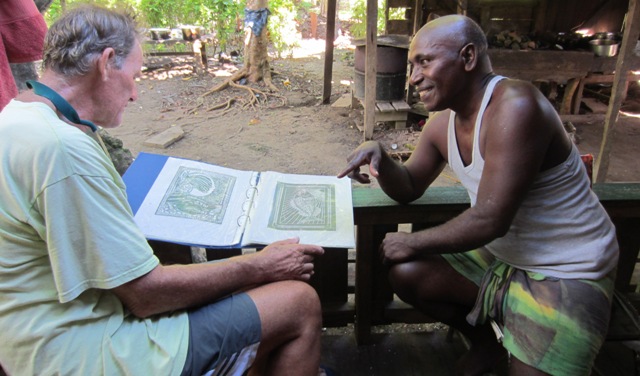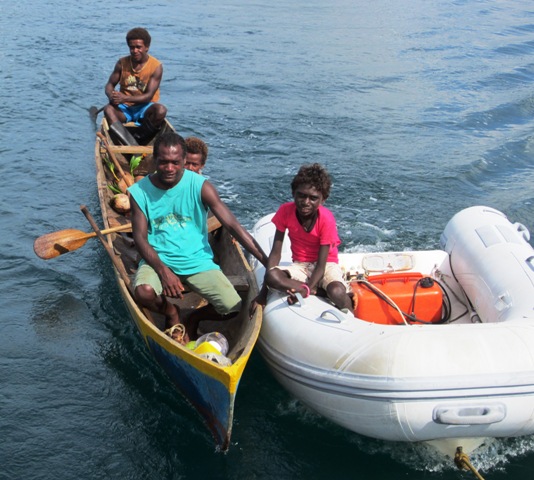 We offered a tow to these guys on the way to Tetapare
Across Vona Vona Lagoon with the Jonglez Family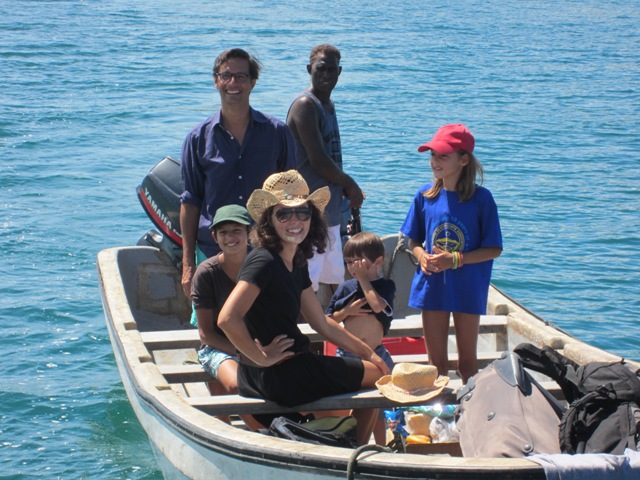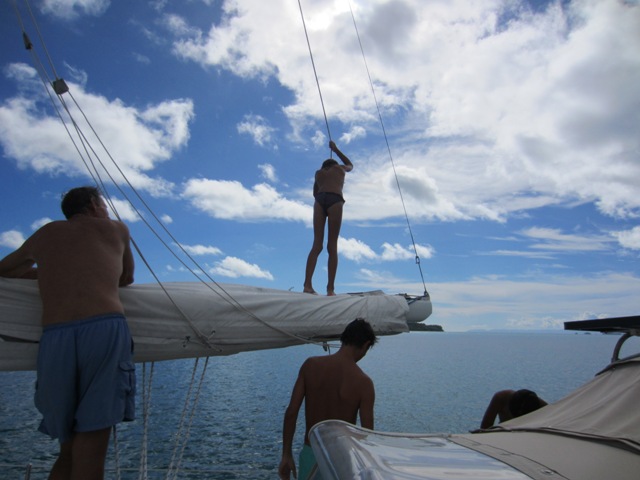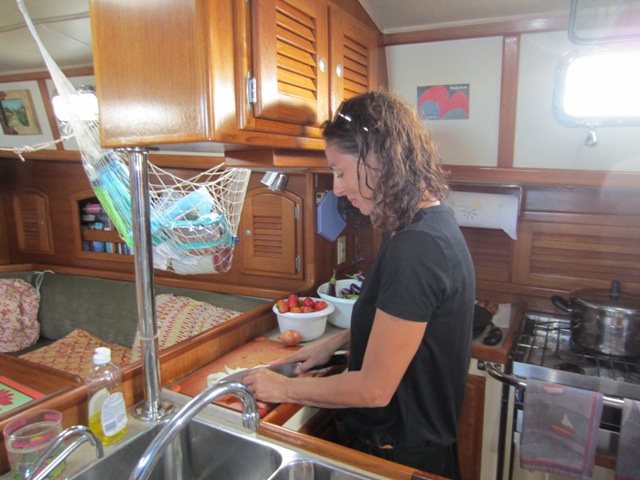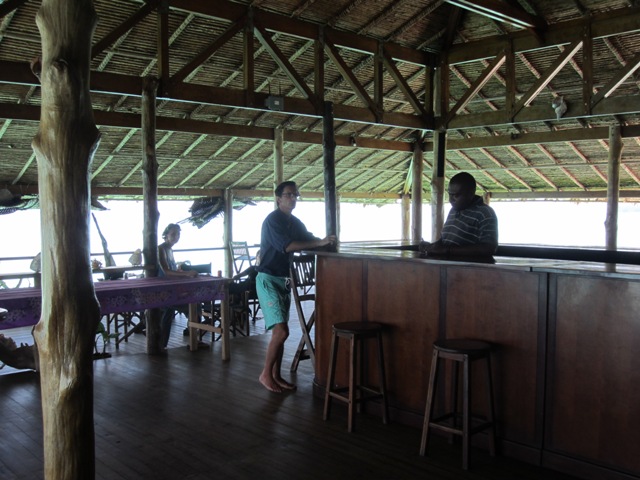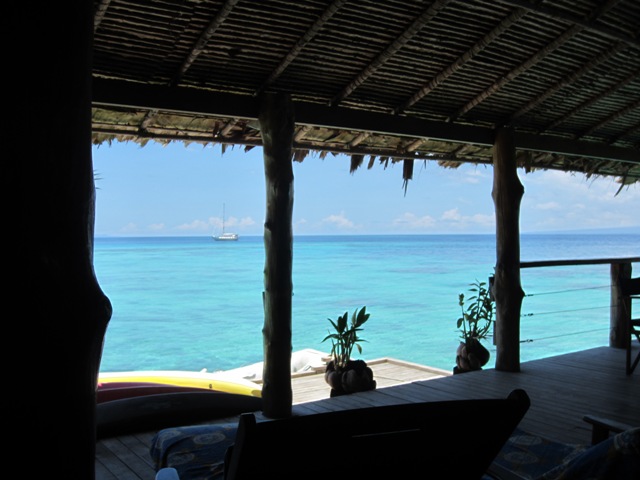 Shango at Fatboys with the Jonglez family.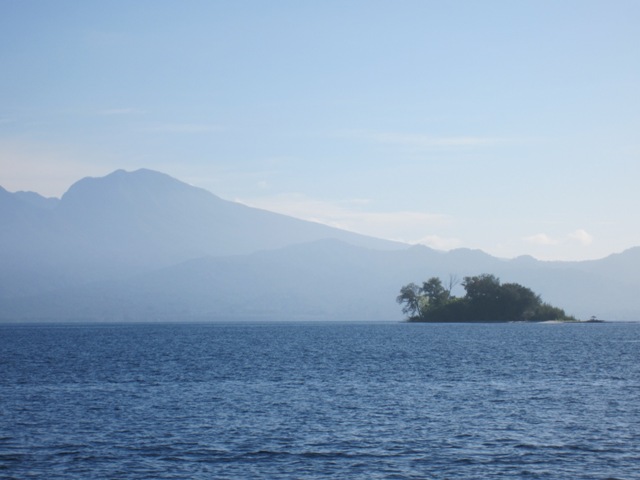 Kennedy Island outside Gizo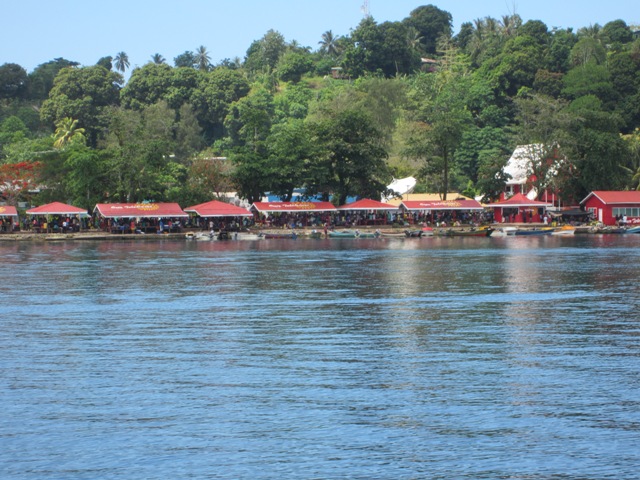 Gizo Market
Home Nov-December Pictures Pacific Logs