November Pictures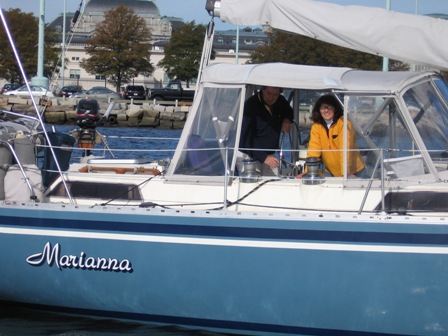 Pat and Fred from Newburyport stopped by to say hi in Annapolis.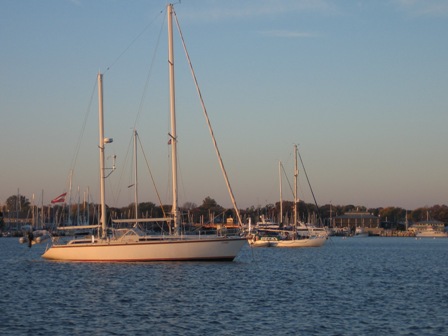 We also caught up with Cayenne in Annapolis.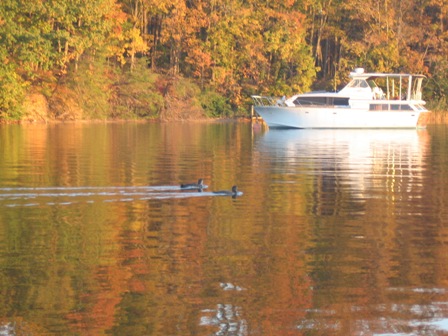 Some unusually noisy loons at Solomon's on the way to Hampton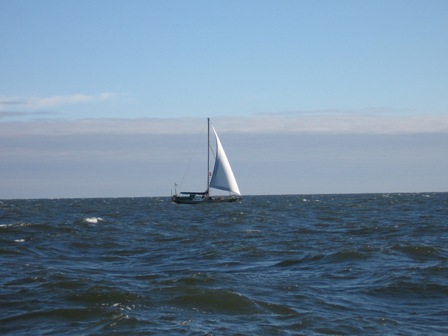 C Gull Seeker on the way down the Chesapeake to Norfolk. We will always be in their debt. They got us out of a real jam in the Bahamas in 2002.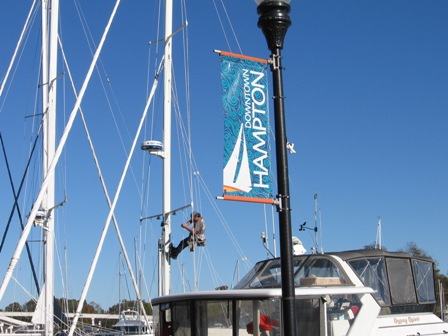 Cousin Mike helping us with last minute chores in Hampton.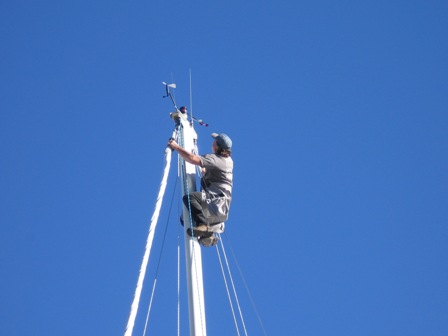 Might as well go to the top while I'm at it.
Willoughby Bay for our last project work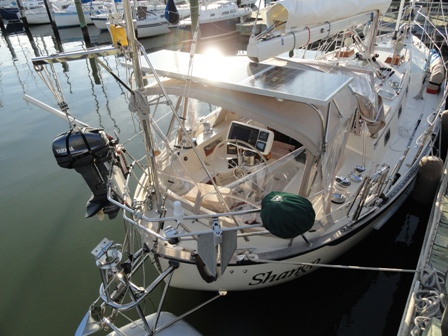 Awaiting replacement batteries and battery monitor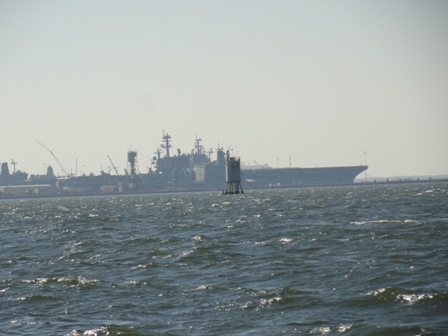 Leaving Norfolk. We're off.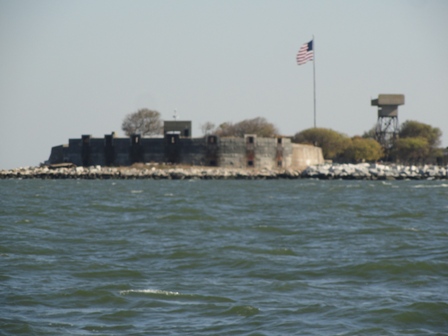 The exit to the harbor, Fort Wool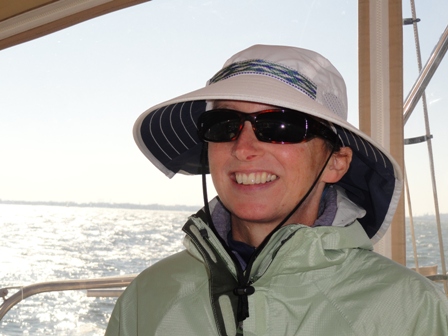 Amy seems happy to be underway
End of Day 1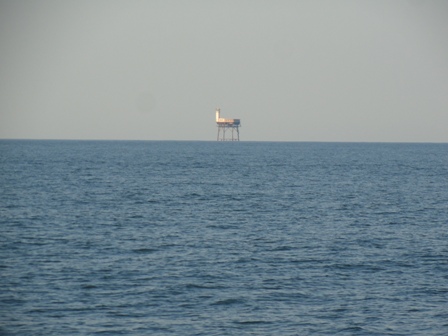 Passing Diamond Head Shoals, Cape Hatteras. Last view of the USA for a while.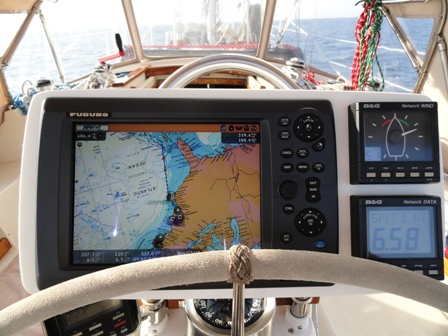 Route set for Royal Island , Eleuthera, Bahamas.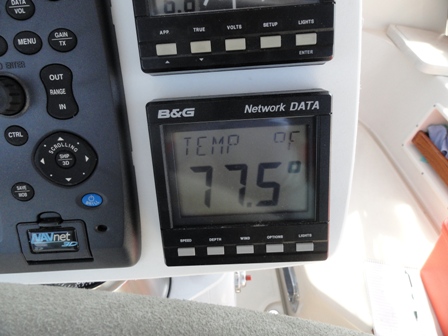 In the Gulf Stream. No more cold water.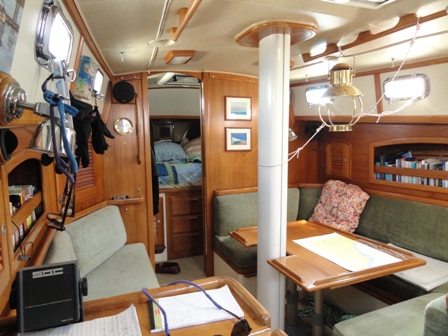 Home Sweet Home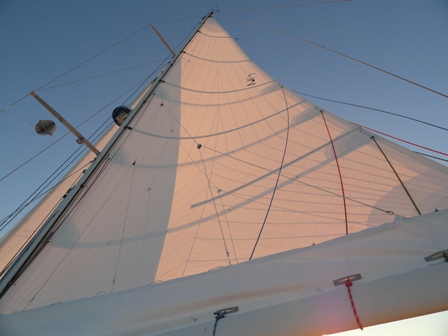 Shango's new mainsail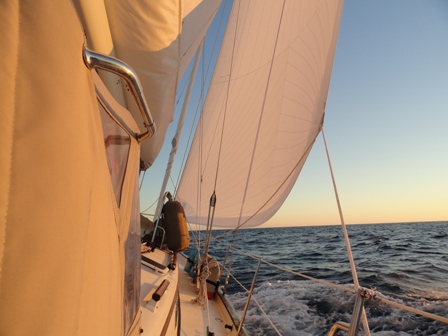 Genoa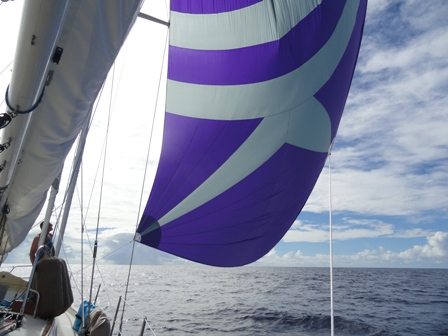 Asymetrical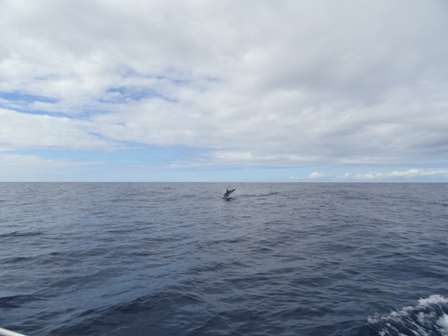 Nice Jump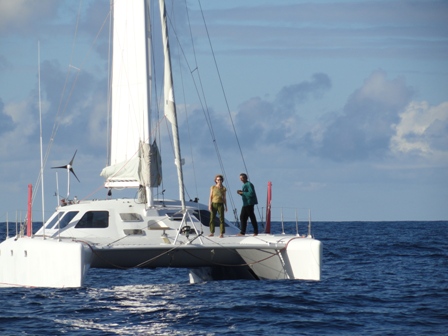 Two ships passing in the day.....big event
Warmer climate. More frequent squalls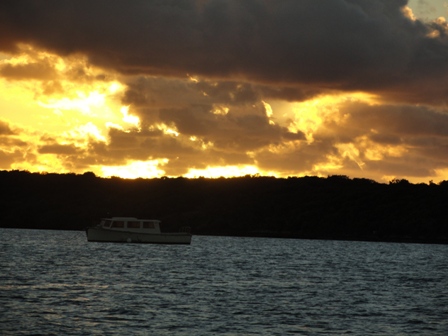 Our destination, Royal Island. Greeted by pretty sunset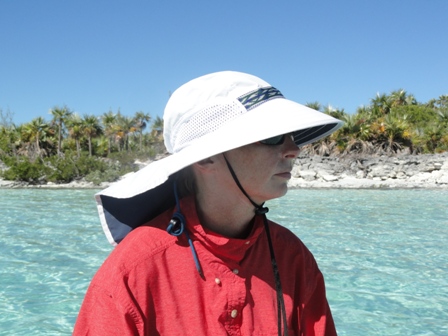 Dinghy driver for our excursion at Shroud Cay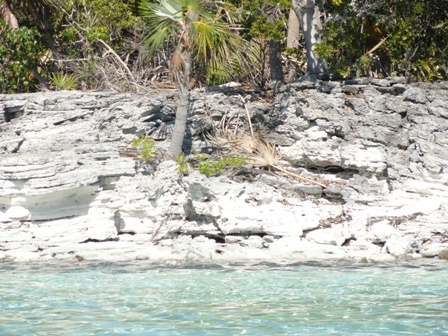 Bahamian soil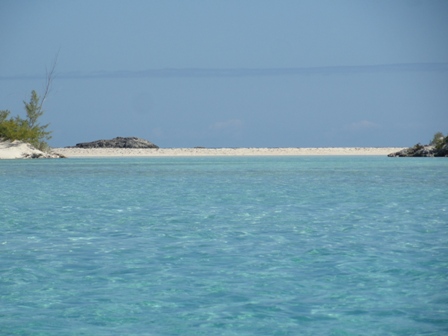 Shroud Cay cut still closed to Exuma Sound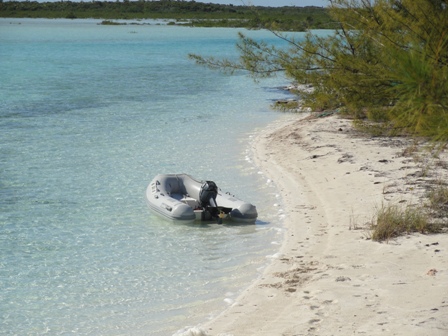 Our excursion vehicle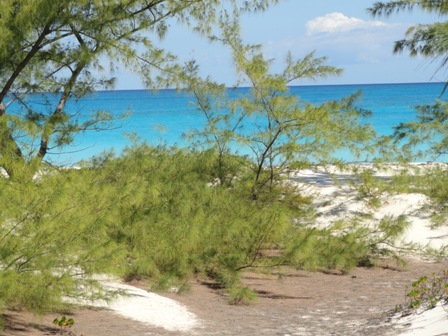 Shroud Cay Beach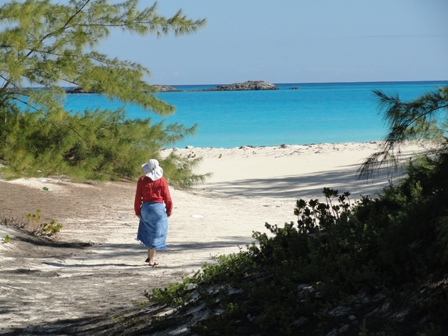 Off for some beachcombing and a picnic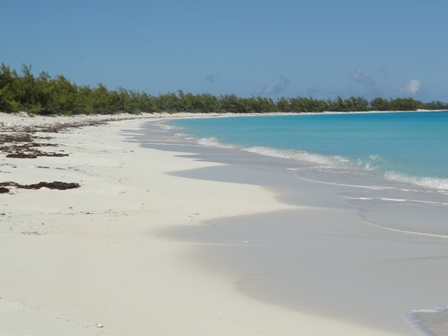 All by ourselves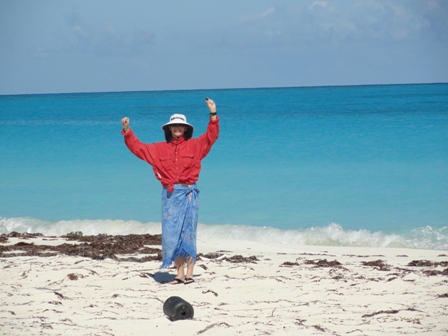 First bean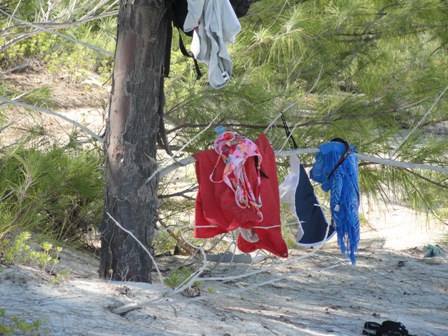 Time for a swim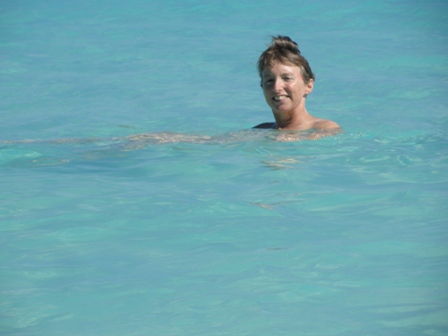 Ahhhh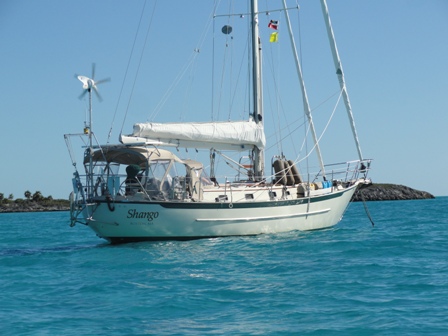 Shango back in the Bahamas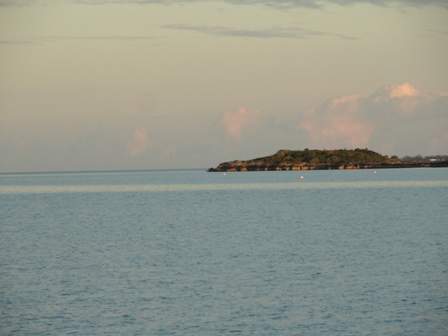 Early morning light at Shroud Cay