2009-2010 Caribbean / Bahamas Trip
June Pictures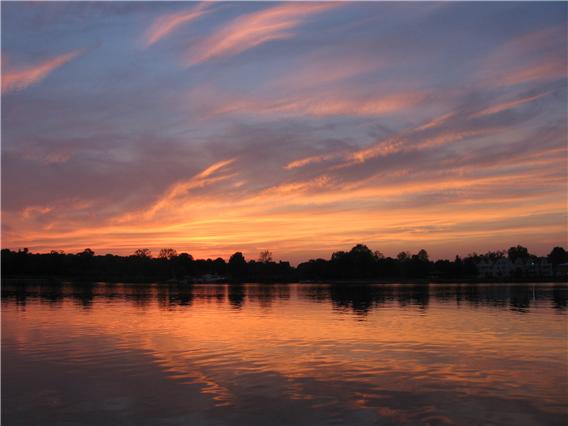 Beautiful sunset in Chestertown, MD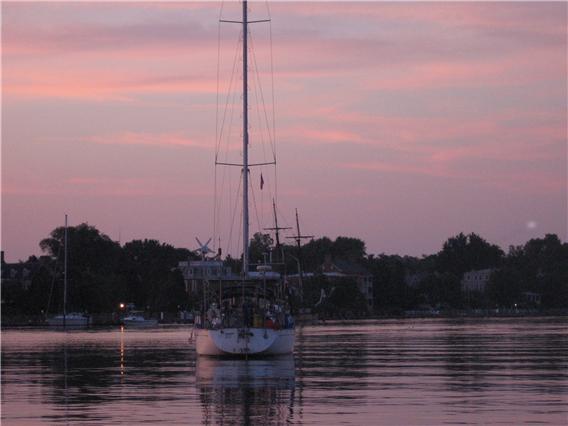 Gemini, our neighbors from Australia, who have been cruising for 12 years. They provided a wealth of advice for the Pacific and cruising in general.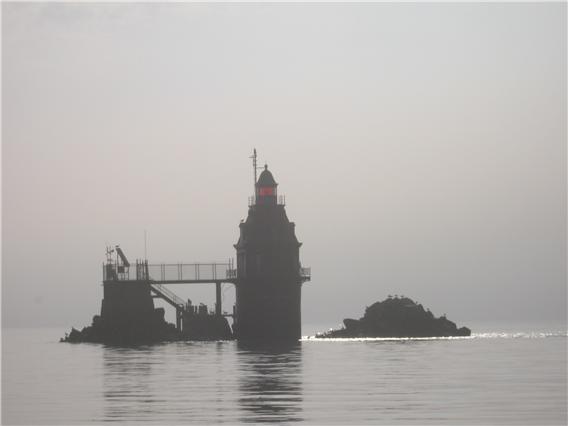 Heading down Delaware Bay, in the fog, heading for Block Island and home Barely visible in the fog, a 1/4 mile off the coast, the Cape May Light. The fog never lifted...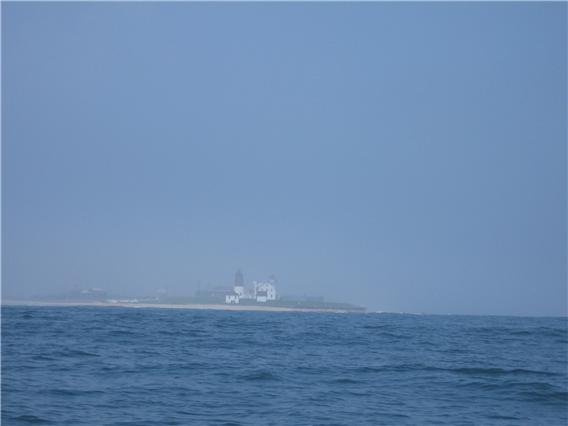 Three days later with an overnight in Block Island's Salt Pond, we finally had some visibility as we passed Point Judith, RI for Newport.
Finally, blue sky as we motored into Newport.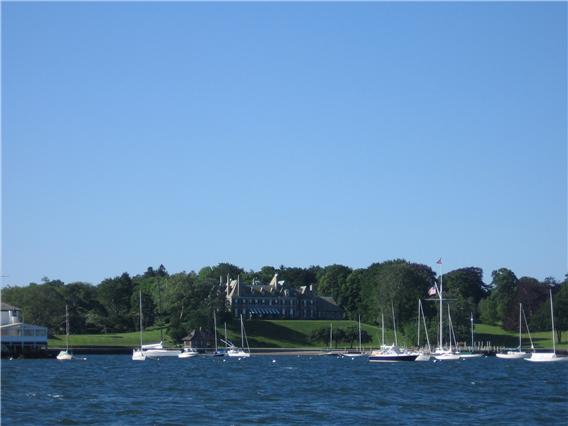 Leaving Newport on a beautiful Monday morning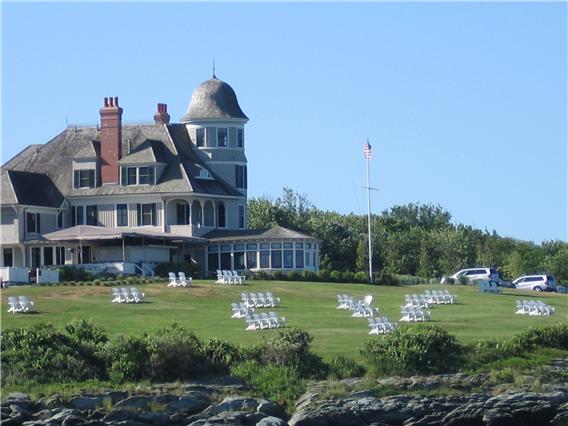 Newport's Castle Hill, the best spot to watch boats and races leaving the harbor.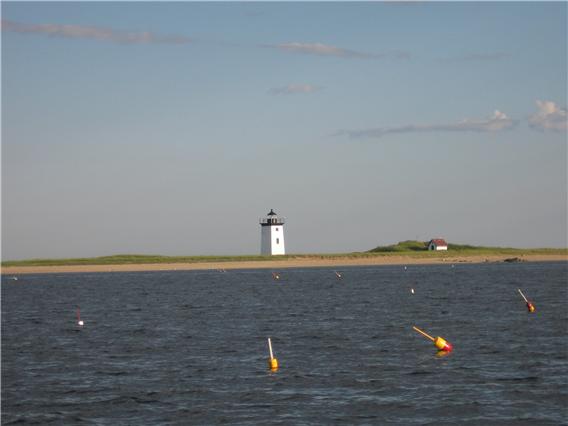 We had favorable currents through Buzzard's Bay and the Cape Cod Canal and made Provincetown's Long Point with plenty of light. We spent three wonderful days in Ptown before heading home to Newburyport.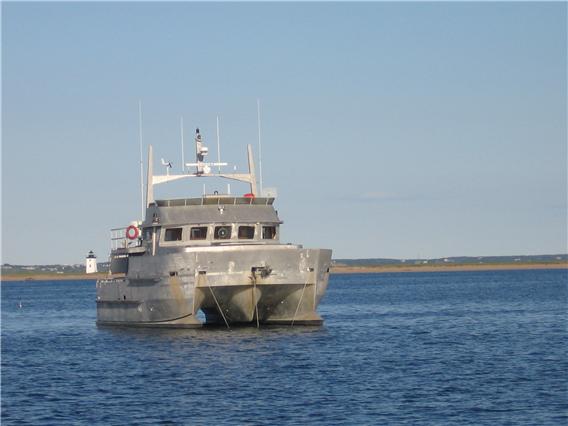 Our neighbor in Ptown, Dyad, a unique power cat. .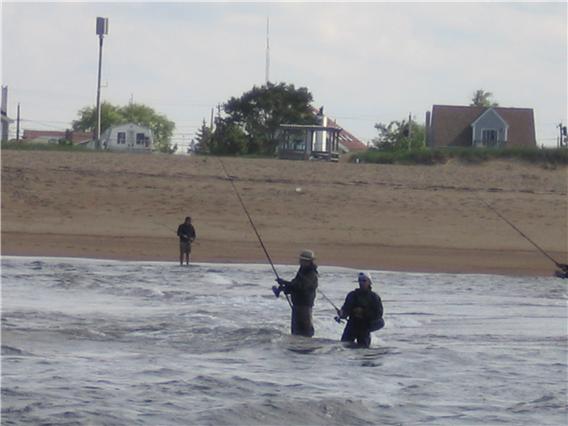 The entrance channel to our home port, Newburyport, is a fisherman's mecca for Striped Bass. Whenever the tide is going out, the fishermen appear in droves.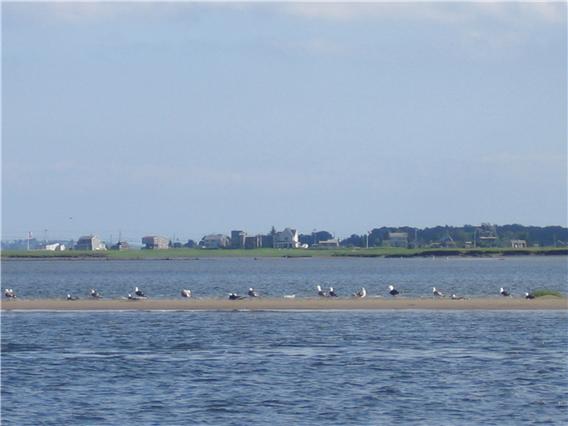 Our welcoming home committee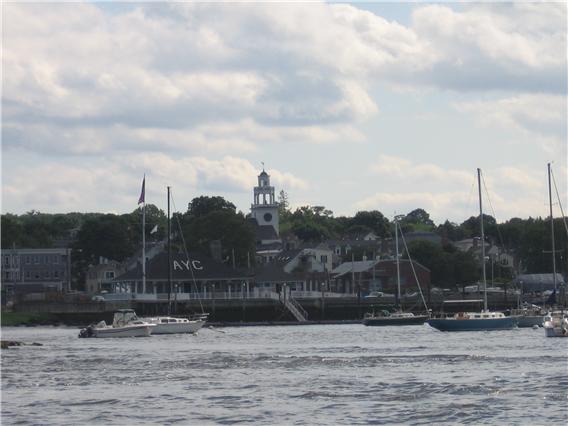 After eight months, back safely in Newburyport, MA.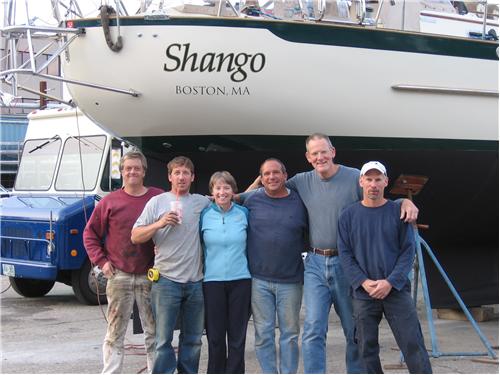 Right back where we started from...On the hard at Merri Mar getting ready for this Fall's departure.